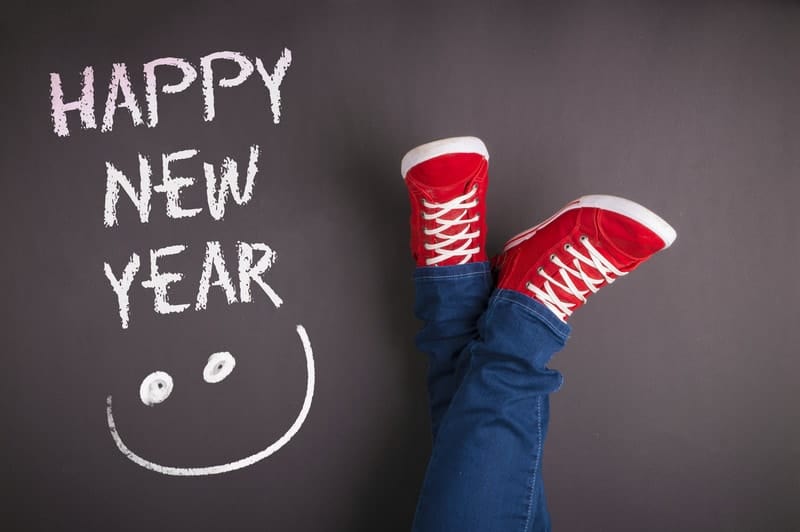 Hello friends! It's that time of year when you start to look back at all you've accomplished and realize you didn't make a dent in your New Year's resolutions. Not even a nick. A scratch? Nope.
You swore you were going to get in shape this year but instead you upgraded (downgraded?) to bigger size underwear.
You proclaimed to read more books (you're serious this time) and all you found yourself doing was playing Candy Crush, watching YouTube cat videos, and spending an embarrassing amount of time on Pinterest.
You absolutely could have accomplished cutting back on TV but wait – is that a new Shonda Rhimes show??? You can't help it if her writing seduces you like a chocolate cake wearing lingerie.
You DEFINITELY were going to clean up the basement, but instead added 13 more boxes of stuff you don't need.
You vaguely remember declaring you were going to drink less alcohol but is it your fault that you were tipsy when you signed yourself up for that wine-of-the-week club?
That's the good thing about the new year. We get another chance at a clean slate. If you look at it that way, it's a gift, really.
I've always loved this movie quote:
"Every passing minute is another chance to turn it all around." – Vanilla Sky
No, the new year is not a gift like you're used to getting. It's not that enormous iPhone 6+ that you wanted that you can barely hold while making a call (I wish I had bigger hands) but it's shiny and new and better than fruitcake. And, more importantly, it's yours to design however you wish.
Again, thank you for reading my blog being my friend (we're friends now, right?) and I hope you embrace the New Year and are grateful for another shot at whatever it is you dream of doing.
I also want to remind you that today is the last day to enter our Williams-Sonoma Giveaway! The deadline is midnight tonight (EST). Wasn't one of your New Year's resolutions to attain more Williams-Sonoma kitchen wares? Yep – let's do this!
Do you have any New Year's resolutions that you didn't accomplish but want to attempt again this year? I'd love to hear about them in the comments below. Come on – fess up! 🙂