Disclamer: Don't try this at home unless you have a fire extinguisher and a good set of teeth.
Sometimes, I'm not sure where my head is. When most people want to do something simple, tried, and true – I have to do it the hard way. Maybe I should change my name to Dee Griswold. It has a sort of dorky ring to it, don't you think? It's very fitting. If you've never seen Christmas Vacation, shame on you. Buy it, rent it, watch it now.
Last weekend, I attempted to roast a turkey by myself. It was going to be so good. It was going to change lives.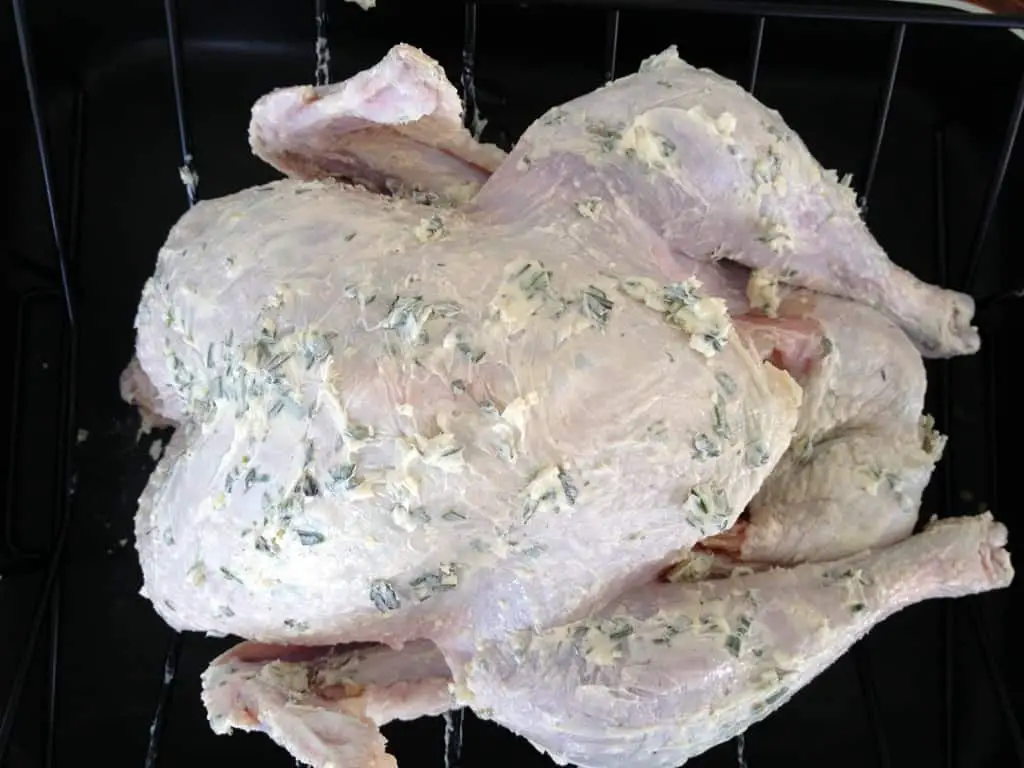 This wasn't my first time cooking a turkey. I've done it twice before with my mom and my mother-in-law. They showed me the ropes. Passed on their traditions to me like a treasured torch. Both times, the turkey turned out great. Now on my own, did I listen to the rules? Did I remember anything I had learned? Did I?? No. I had do things MY way. The hard way. You know, snob it up a bit. Make it gourmet.
Next time, I'll listen to the moms.
How NOT to cook a turkey:
Don't cook your turkey at a high temperature to "experiment" for fun. Especially after your mother-in-law tells you that your proposed temperature is "way too high". She knows.

Don't cook a turkey without a meat thermometer. It's Turkey 101.

Don't try to multitask by painting a bedroom while your turkey is cooking burning. Focus. (Translation: don't be a turkey-cooking idiot)

Don't go out to the grocery store to buy a meat thermometer after your turkey has already cooked for 2 hours and looks delicious and done. (Hint: the turkey will still continue cook as you're meandering down the cookie aisle, sidetracked.) See translation in #3 above.

Don't wait another 30 minutes after coming back from the store to try out your new thermometer because you "want to be sure it's cooked".

Don't expect your gourmet sage, rosemary, and thyme herb butter concoction to have any flavor if it looks like a marshmallow after it's gone up in flames. 
The plan was to spread the herb butter on the outside and underneath the skin and roast the turkey at 400 degrees. Mmmm it was going to be delicious. Moms would be swooning and saying "Oh Dee, you're so talented! How did we ever make turkey without you?"

So how did it turn out ? I wish I would have taken a picture of the finished product but it didn't occur to me that I'd be blasting my failure over the internet.
Believe it or not, I still had hope that it was going to be one of those "crispy on the outside but amazingly super duper juicy on the inside" turkeys and I would be wowing you with my gourmet high-heat roasted turkey recipe and you'd be all like – whoa, The Kitchen Snob is da bomb and and I'd be all like yeah, I totally am. You would be pinning my juicy turkey pics like you've never pinned before. I'd be trending on Twitter. Top Chef producers would be seeking my phone number.
This might come as a shock to you and you should probably sit down in case you faint easily from surprise but it was not da bomb. It was da driest turkey I've ever choked down.
So, The Hungry Husband and I tried our best to saw into our dried turkey, smothered with gravy (which did not help). Now we have 12 lbs of dried turkey meat. Jerky anyone?
So, as usual, I'm going to make the best out of the situation. I covered it in chicken stock hoping the stock will moisten it. I'm planning to make some turkey leftover dishes. I hope I can bring it back to life. I'm thinking positive thoughts.
Speaking of positive thoughts, if you do burn your turkey, look at the silver lining:
No one will suffer from salmonella poisoning.

You can reenact the dried turkey scene from

Christmas Vacation

. It's fun to pretend!

Pizza is a phone call away. And who doesn't love pizza?

People will stop asking you to host Thanksgiving.