After last summer's flop, this summer has to go out with a bang.
It's time to stretch out those BBQ-ing muscles and show off those new paper napkins you found on clearance at Home Goods in 2019. Heck, you'll even take a shower. It's going to be epic.
Let's do it!
1. Pico de Gallo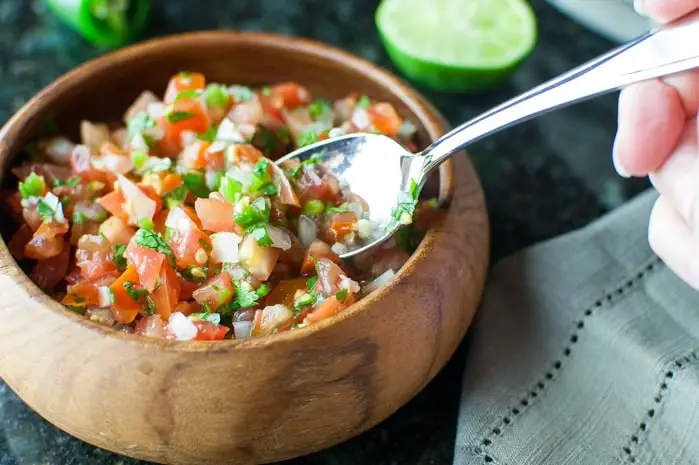 Let's be real. You can't have a party without it. It would be insane of you to be the first person in history to host an end-of-summer partizzle without chips and salsa. Oh sure, you could go buy a jar of Pace Picante Sauce, but do you really want the neighbors talking about you for the wrong reasons? You'll love this super easy, chop chop chop, you-can-do-it homemade salsa.
2. Triple Citrus Frozen Margarita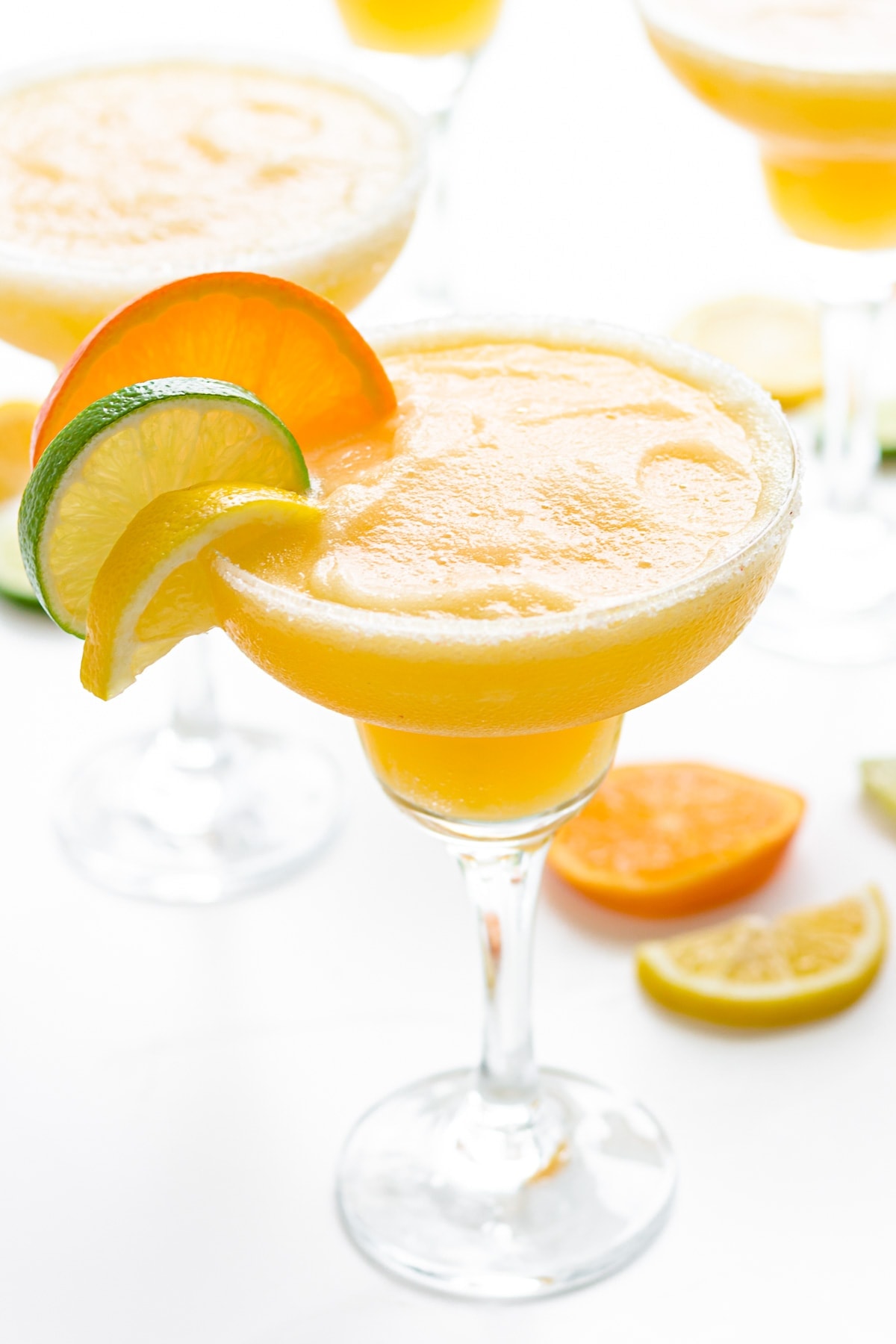 Did you hear what I said? TRIPLE citrus. One citrus is soo 2019. It's time to grow up. It's time to be reborn! It's time to infuse our cocktails with 3x the citrus so we can have more joy. Just watch their faces when you present them one of these fruity drinks with THREE citrus wedges on the edge of their glass. Get this refreshing life-changing drink here.
3. Green Chili Cornbread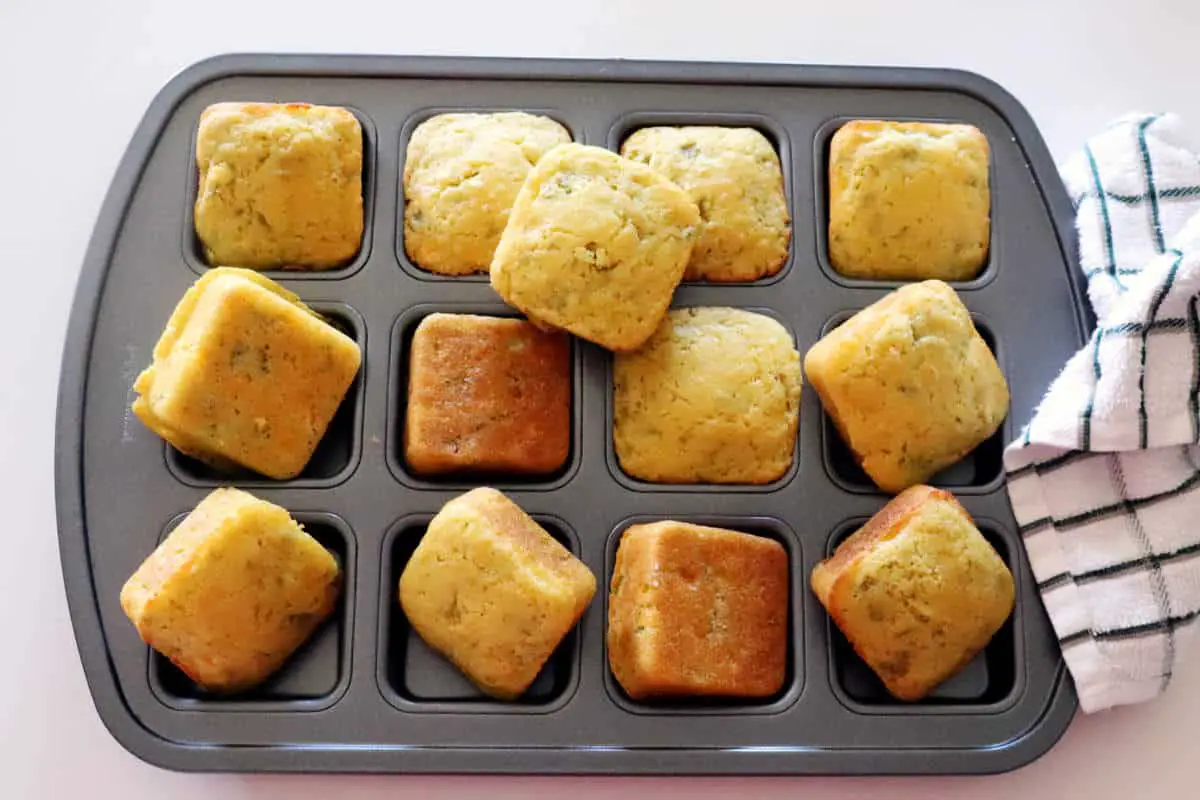 If I can make a recipe a day ahead of my shindig, it gets double the points. I need that extra time back in my life to fly through 8 different party outfit changes right before guests arrive. Get the recipe here.
4. Marinated Cucumber Salad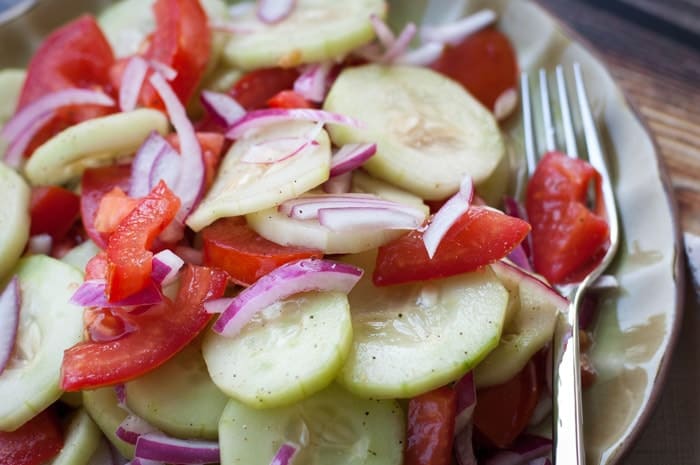 Cucumbers and summer go together like Danny and Sandy in Grease. If you're too young to get that reference, I'm just a teeny bit jealous of you. Think Millie Bobby Brown and Jake Bongiovi? I had to google that because I have no idea what you kids are into these days. I'm far from super cool. But I am cool as a cucumber! See what I did there?! Comedy gold. SNL producers, instead of harassing me about being a writer on your show, try making this recipe.
5. Skirt Steak Tacos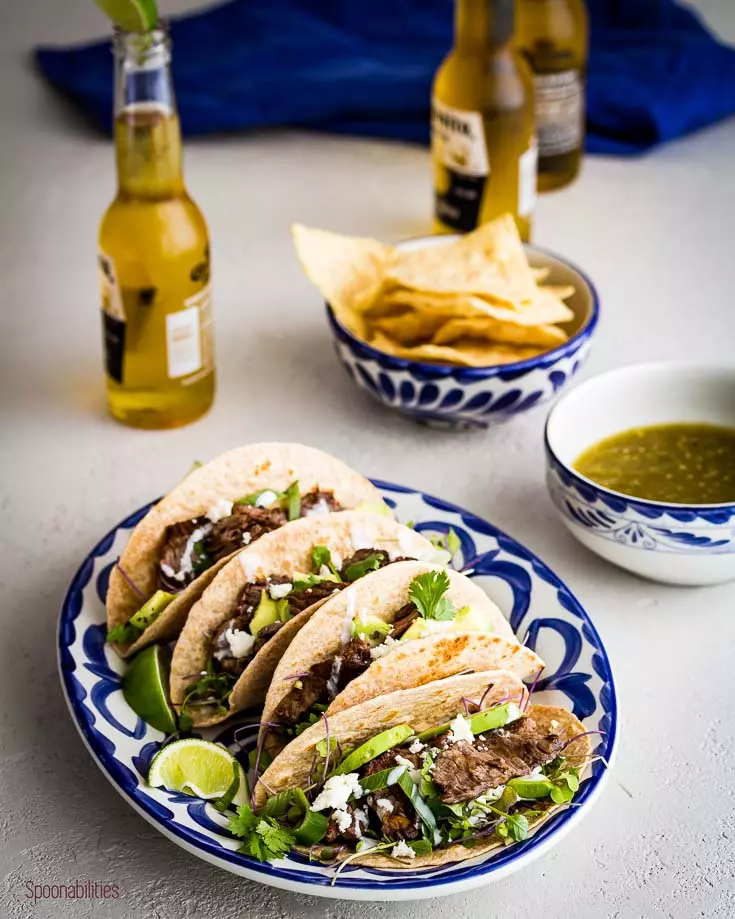 Once the word tacos gets mentioned. It's game over. You're in. Check out the marinade! This can be marinated the night before so you can spend more time deciding which pool noodle you're going to use that best compliments your skin tone. Get the recipe here.
6. Grilled Romaine Salad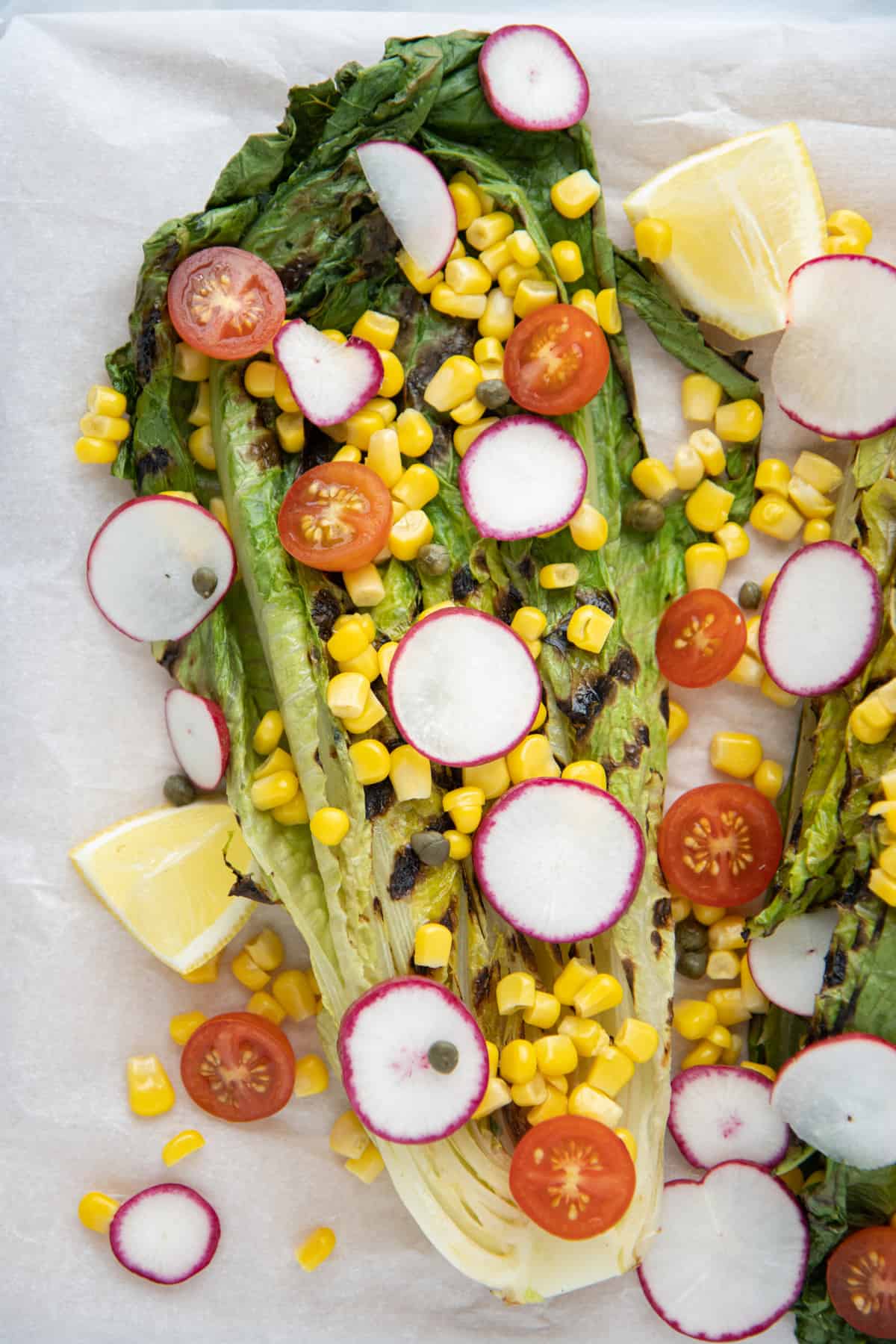 Half a head of romaine on a grill? Yes! Here's the deal. We invited people over. Maybe cleaned our house? We showered. Our flip flops are possibly color coordinated with our plastic utensils. I think our guests can cut up their own salad! Am I right? We were productive and served them 3 types of citrus wedges with their margarita. What more do they want?? If nothing else, they can feel like they're contributing to the party by grabbing those colorful plastic forks and knives and chop chop chop. Plus, they're going to think we've upped our culinary game (which we have). Get the recipe here. Note to self: get sturdy plates.
7. Peruvian Green Sauce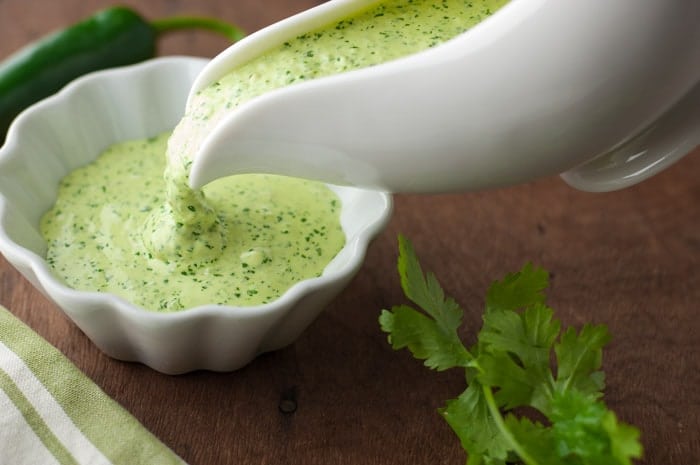 Don't want to make anything too fancy? I get you. This sauce can be made the day before or even several days in advance and goes great with plain grilled chicken or steak. It freezes well. It's spicy. It's friendly. It's vaccinated. It's ready to parrtaayy! You'll totally be able to act like this recipe wasn't a big deal because it really is so easy.
8. Grilled Tandoori Chicken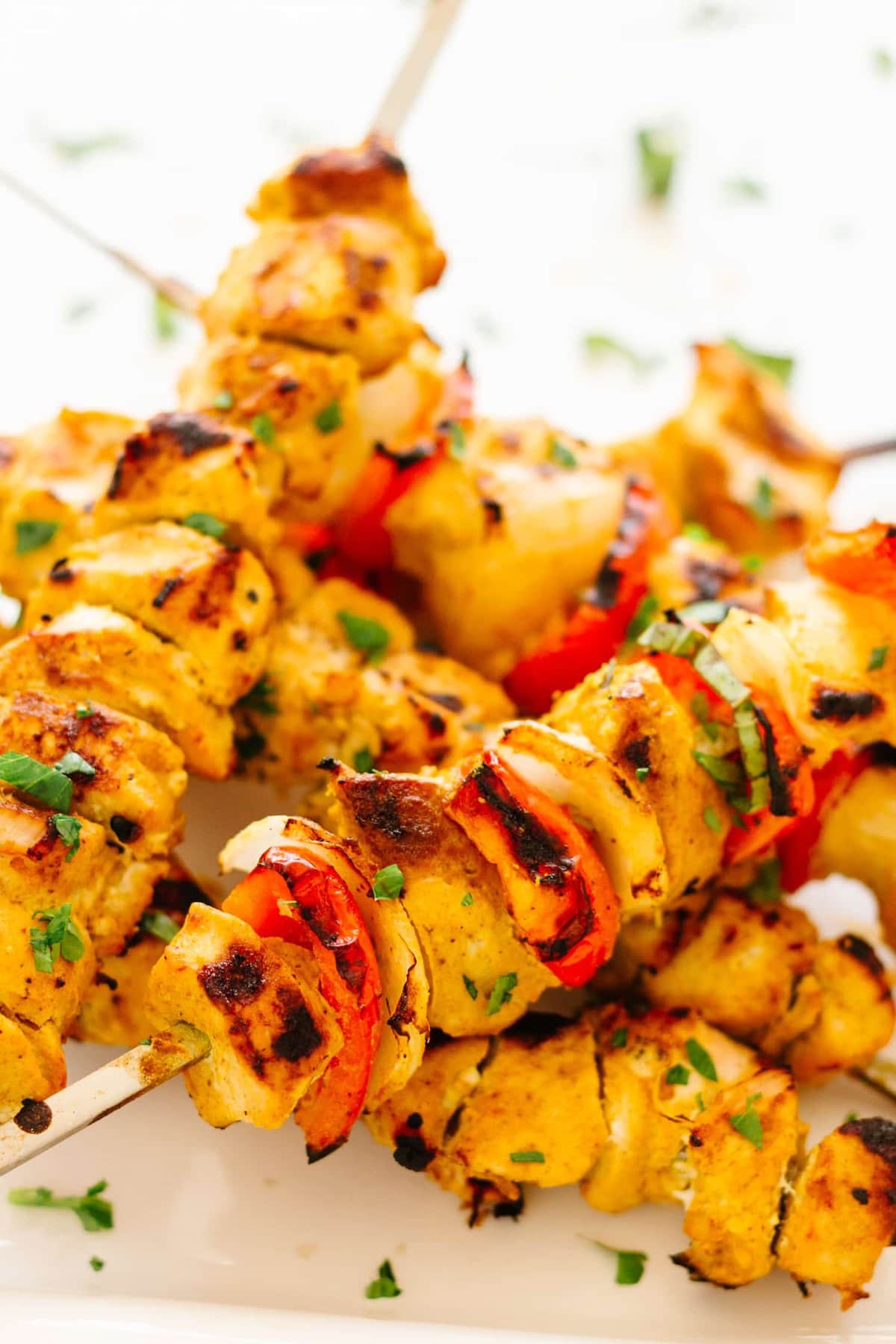 Who doesn't love a chicken skewer? Who?! No really, tell me, because I need to troll them on Twitter. You marinate the chicken the night before. 10 minute cook time. Done. Fancy skewers will get oohs and aahhs. Get the recipe here.
9. Greyhound Cocktail Popsicles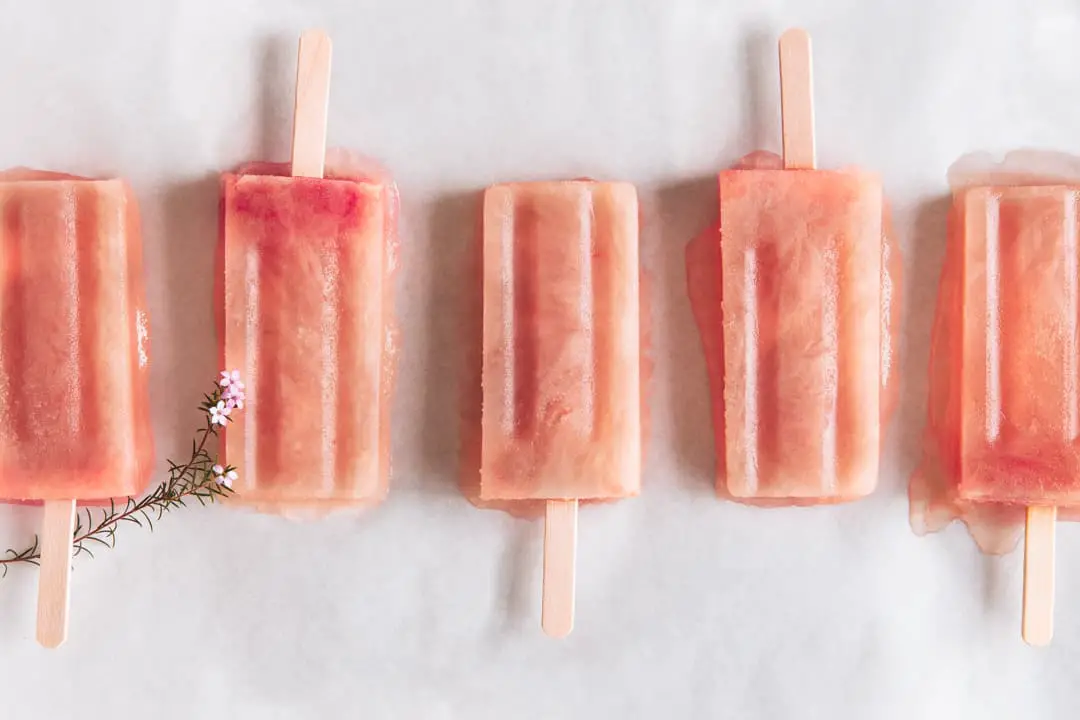 Ummm, are these legal? Because yes, I would like to feel a little tipsy after eating a popsicle. I mean, wow. In what era are we living? Legal marijuana gummies, alcohol infused popsicles…it's never been easier to catch a buzz! I mean, if you're into that. And it gets better: these icy treats can be made with gin or vodka!
10. Strawberry Cream Cheese Ice Cream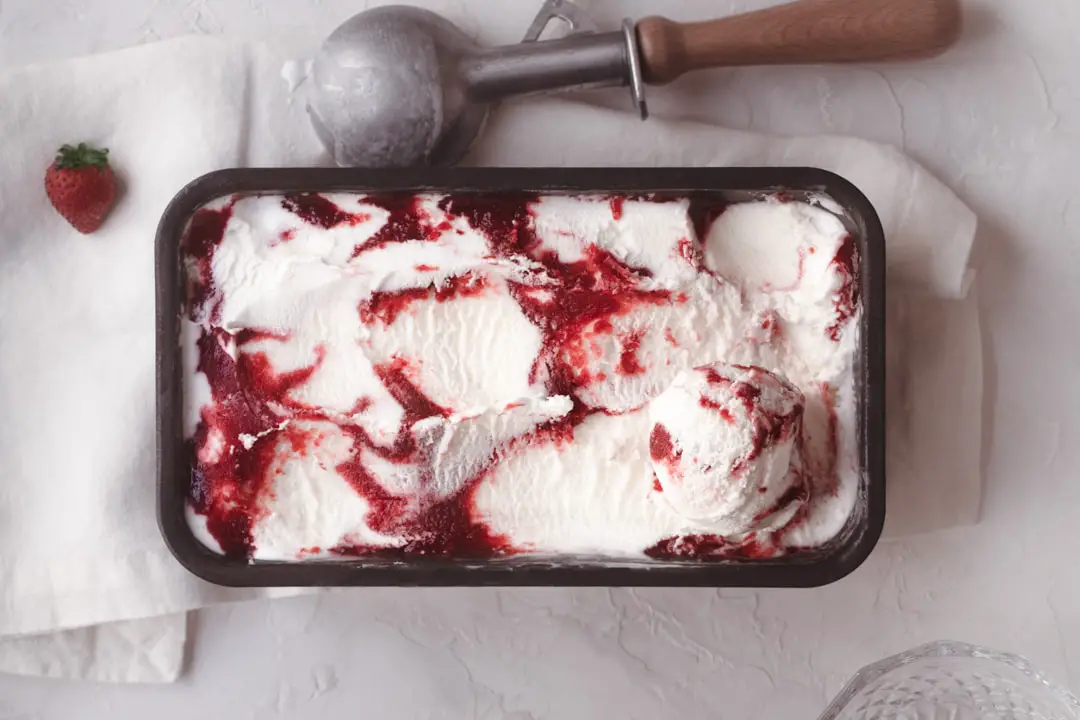 I mean, look at that. Do I need to say anything else? If you want to show all your guests that you're totally fine after the disaster that was 2020 and that you're living your best life now, this is the recipe for you.
I hope you enjoyed checking out these recipes! What will you be making at your next shindig?