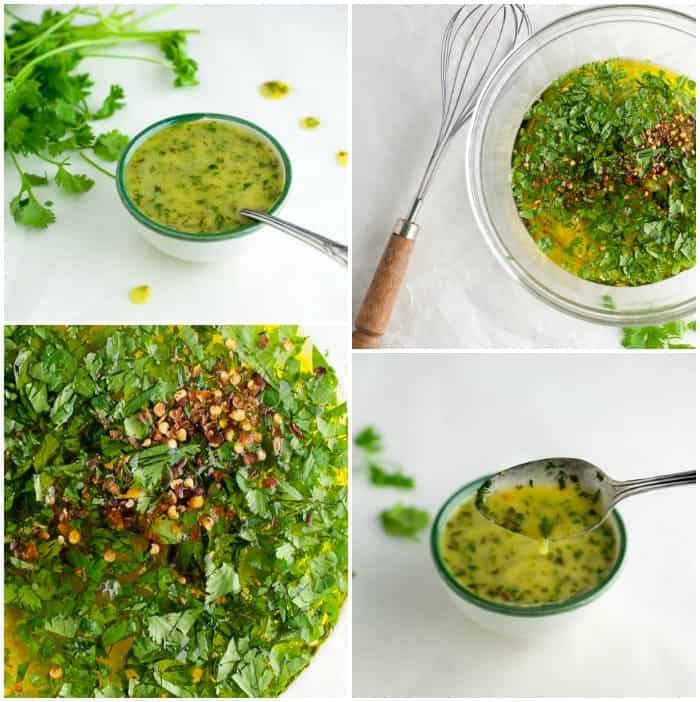 I spent more time trying to adequately name this sauce than actually making it.
Making sauce = 5 minutes
Naming sauce = an embarrassing amount of time that discloses my indecisiveness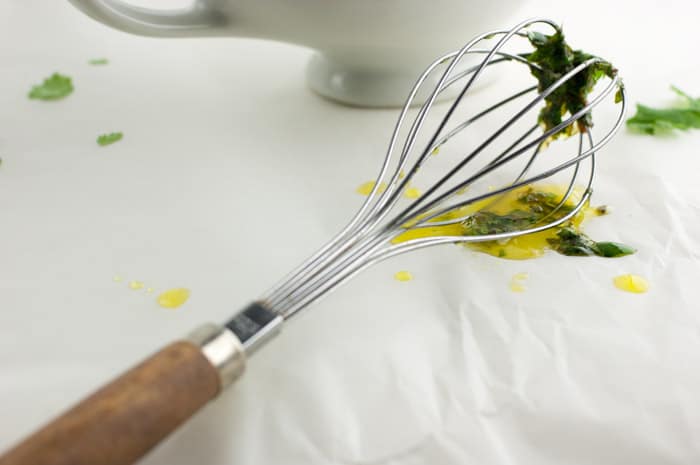 This Honey Lime Cilantro Sauce could be called Fix Your Food Sauce because it's bound to help anything you pour it over (chicken, steak, pork, fish). It could also be called Honey Lime Vinaigrette because it's got a smidge of vinegar and this cilantro sauce and a salad could have a torrid love affair.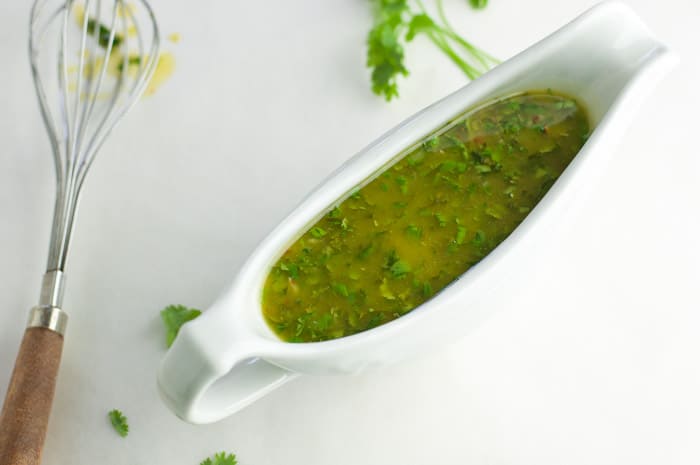 But it's just plain good (and other annoying food blogger adjectives like delicious, yummy, mmmmm, nom nom nom, aMAZing, to die for – you're tired of these.)
But ohhh poured over some thick juicy pork chops and, as you're eating it, it soaks into the rice mmm nom nom nom…sorry. Do you really need me to drill it into your head on how good this is? Maybe pictures will do the job.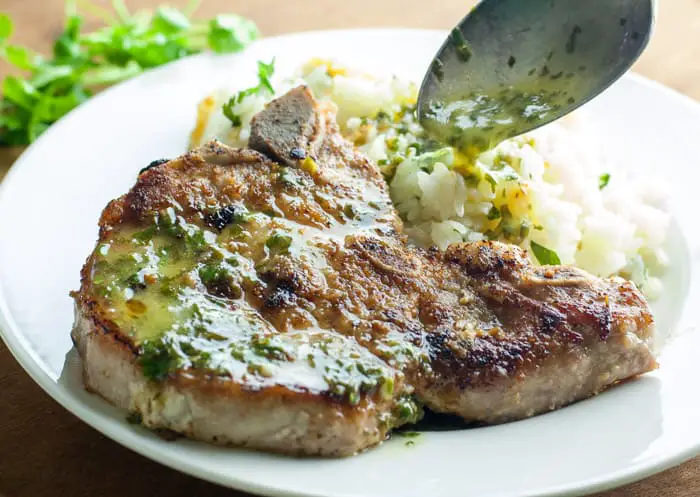 I wanted to face plant myself right into the plate. If you want to face plant yourself into your own pork chop and rice that's been smothered in this sauce, the recipes are here and here.
This is sauce is so flavorful, you could skip the fancy rice I mentioned. Just pour over plain rice!
The cilantro sauce is tangy, sweet, and slightly spicy.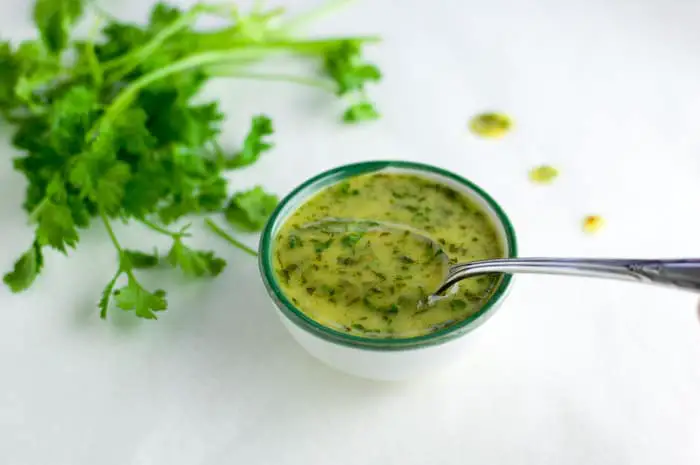 I tried it two ways: Mixed together in a food processor (pic above) and whisked together in a bowl (see how it looks below in the gravy boat below). Both were equally as good. If you only whisk it, the ingredients do settle a bit at the bottom, but nothing that a quick stir can't fix.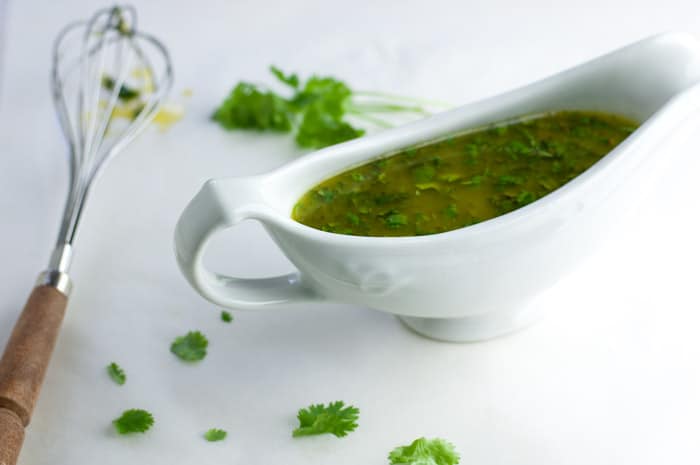 This Honey Lime Cilantro Sauce will be making an encore in my kitchen soon. It only takes 5 minutes and it doesn't need to marinate or cook on the stove. Yay! More time to face plant yourself into a plate of something good.
Print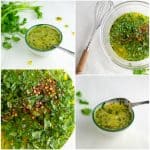 Honey Lime Cilantro Sauce
---
1/2 cup

extra virgin olive oil

4 tablespoons

finely chopped fresh cilantro

2

–

3

large, fresh cloves garlic, minced

1/4 teaspoon

seasoned rice wine vinegar

1/2 teaspoon

crushed red pepper flakes

2 1/2 teaspoons

honey

6 tablespoons

fresh squeezed lime juice (approximately

3

–

4

limes)

1/2 teaspoon

salt
---
Instructions
In a small bowl, mix all ingredients together with a whisk or process all ingredients together in a food processor.
Notes
More great recipes at www.thekitchensnob.com