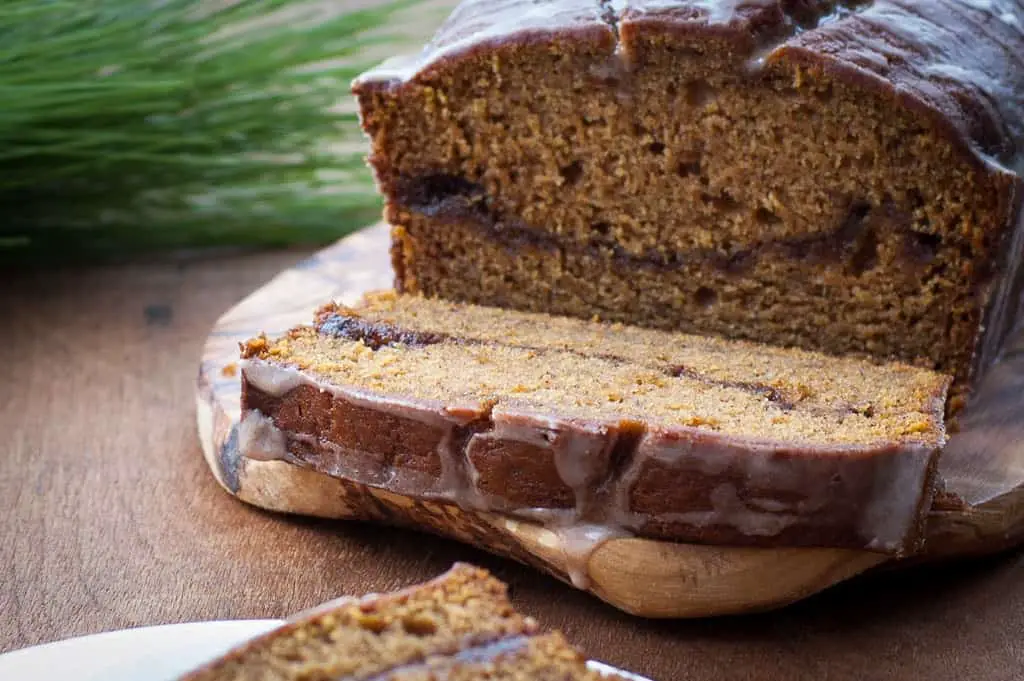 Oh, bananas…It's not you, it's me. I just don't feel that way about you. But pumpkin banana bread? I could maybe see a future with you. 
Here's the 411 on me and bananas. I'll eat a banana for nourishment under the following circumstances:
I'm about to pass out from a sugar crash

A nuclear war develops and the looters take everything but the bananas

I have been marathon shoe shopping, I feel like I'm going to die of starvation, and my mom happens to have one in her purse
I won't complain, either. I don't hate them. You just won't see me reaching for them and passing up other fruit options.
And if someone asks if I like bananas, I'll even say yes. Because, although they're not my favorite, I can "hang" with bananas.
I just despise banana flavored foods. I don't like those icky banana-shaped Runt candies. Banana Runts are a disgrace to all candy. I don't like banana cream pie, pudding, shakes, etc. And don't get me started on banana flavored Laffy Taffy. I'm pretty sure it's a crime.
So, it's safe to assume that I don't like banana bread.
Unless…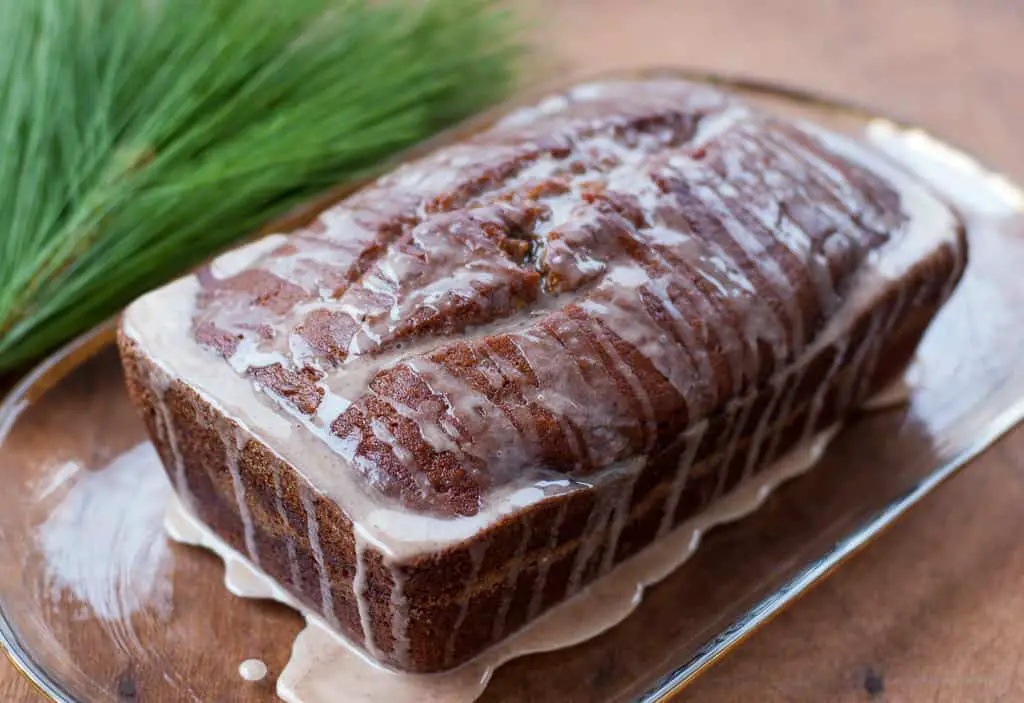 It's filled with an ooey gooey cinnamon swirl and then doused in a spicy cinnamon glaze. (You can see I went a little crazy with the glaze. You would too if you had a bowl of cinnamon glaze and were left unsupervised.) Add a little pumpkin and the molasses-y flavor of brown sugar and you have my attention.
Hi pumpkin banana bread. Nice to meet you. The pleasure is all mine.
Why would I put a banana in my pumpkin bread?
My friend's mother makes the most out-of-this-world pumpkin bread. And I don't say that lightly. It is THE BEST. It's dark. It's spicy. It's so moist that it should be arrested. She would bring it to work and I'd have several pieces devoured before I even pretended to do a hint of work.
Although I don't have her actual recipe, she confessed that her mother's secret is a banana. It was like hearing that there is no such thing as Santa. It can't be true! I tried some relaxation techniques to regroup from this shocking news. There is NO WAY I was putting those rascally bananas in my pumpkin bread.
But I wanted to crack the secret code to her recipe. So I tried it.
And sure enough, I could taste a teeny weeny hint of banana. Oh, the troubles of a food blogger!
The good news: It didn't taste like her mom's but it was darn right delicious.
Sometimes our mistakes end up being big hits. I love you, Pumpkin Banana Bread!
Whether you like banana bread or not, you will appreciate the sweetness the banana gives to the pumpkin flavor. The banana taste is light and is second to the scrumptious pumpkin spices, thanks to the ooey gooey cinnamon swirl and cinnamon glaze.
One of my Official Taste Testers told me she'd proudly serve this at any gathering and downed three pieces during her taste testing session. She had to be sure she loved it. I totally understood. I had two pieces just to make sure, too.
A few words to the regular ol' boring banana breads out there: I'm truly sorry. You've been replaced.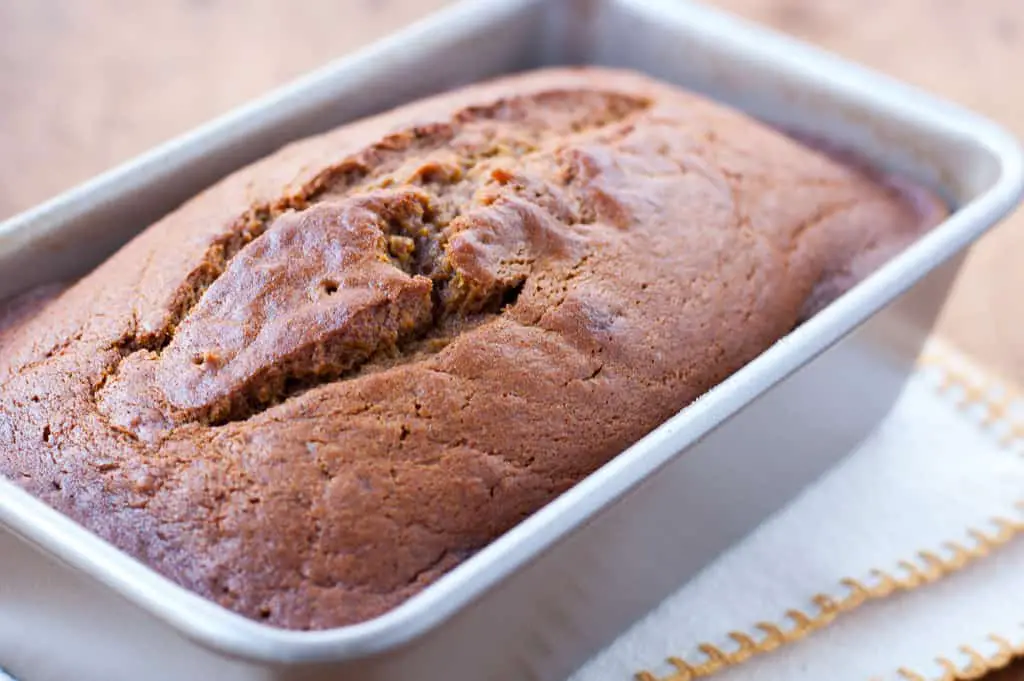 Print
Pumpkin Banana Bread With Cinnamon Swirl
---
Scale
Ingredients
1 3/4 cup

flour

1 teaspoon

baking soda

3/4 teaspoon

salt

1 tablespoon

ground cinnamon

1 1/2 teaspoon

s ground ginger

1 teaspoon

ground nutmeg

3/8 teaspoon

allspice

3/8 teaspoon

ground cloves
pinch of cardamom (optional)

2

eggs, room temperature

8 oz

of canned pumpkin (

1 cup

or about 1/2 of

15 oz

can)

1 cup

granulated sugar

1/2 cup

packed brown sugar

1/2 teaspoon

vanilla extract

1/2 cup

canola oil

1/3 cup

water

1

very ripe banana, peeled and mashed
Cinnamon Swirl
1/4 cup

granulated sugar

1 1/2 teaspoon

s ground cinnamon
Cinnamon Glaze
1 cup

powdered sugar

3/4 teaspoon

ground cinnamon

1/2 teaspoon

vanilla extract

1

–

2

tablespoons milk
---
Instructions
Preheat oven to 350&#176 and spray a 9×5 loaf pan with baking spray. Set aside.
In medium bowl, sift together flour, baking soda, salt.
Add cinnamon, ginger, nutmeg, allspice, cloves, and cardamom to flour mixture and whisk together until blended. Set aside.
In small bowl, mix cinnamon swirl mixture and set aside.
In large bowl, beat together eggs, pumpkin, and banana.
Add both sugars and beat until blended.
Add vanilla, oil, and water and mix together.
Slowly add flour mixture and beat with electric beater until smooth.
Pour half of bread batter into the pan. Sprinkle cinnamon swirl mix over bread mixture. Try to get an even coating over the batter.
Pour remaining batter into the loaf pan, completely covering cinnamon swirl mixture.
Bake for 1 hour, or until toothpick comes out clean. (Mine took an extra 10 minutes)
Cool in pan for 15 minutes. Remove from pan and cool completely.
Whisk together ingredients for glaze and drizzle over top of bread.
Try to only eat one piece at a time!
---
Notes
Makes one 9×5 loaf of bread.
More great recipes at www.thekitchensnob.com