What's for breakfast? Cereal. Eggs. Toast. Chocolate cake. Ya know, the boring regular breakfast foods.
Don't you get tired of it? Aren't you like why, oh why, must I eat chocolate cake for breakfast again?!
Today, we're going to spice things up with this Costa Rican Inspired Breakfast!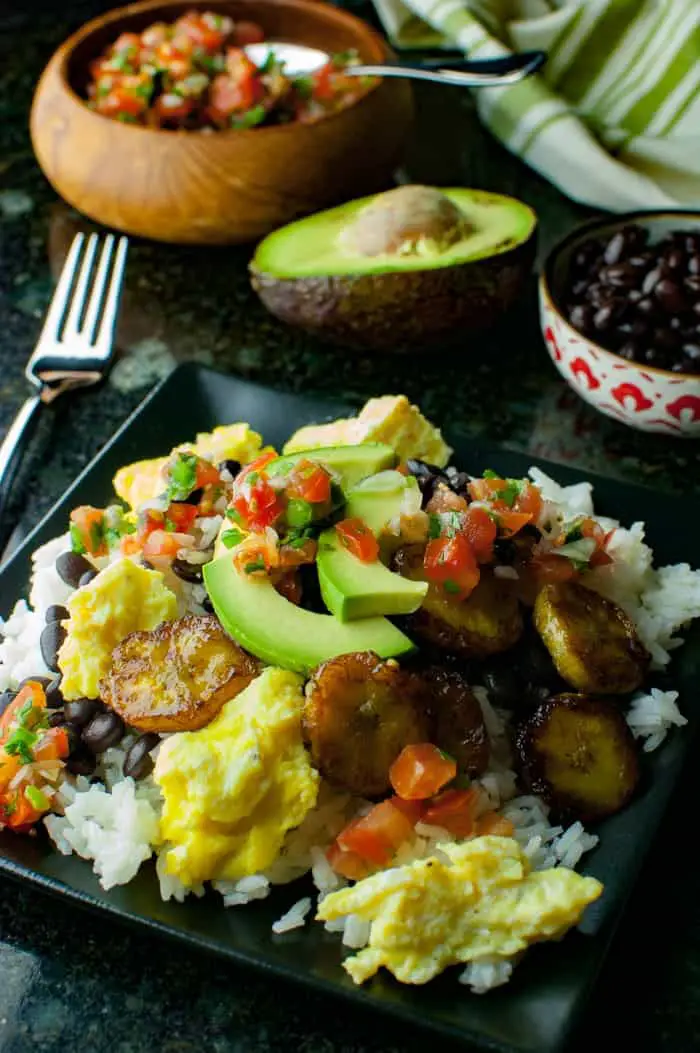 It's the type of thing you can make the night before and have something ready to go (buffet style) in the morning for family or guests. Of course you're welcome to make this in the morning, but if you're not a morning person like me, you prep things the night before.
How To Make Your Costa Rican Breakfast:
It's super easy. Don't let this list fool you.
1. Homemade Salsa
Sure – cheat a little if you want and buy prepared salsa, but I think you should live a little and make this super easy, super delicious homemade salsa. It's totally worth it. And so are you.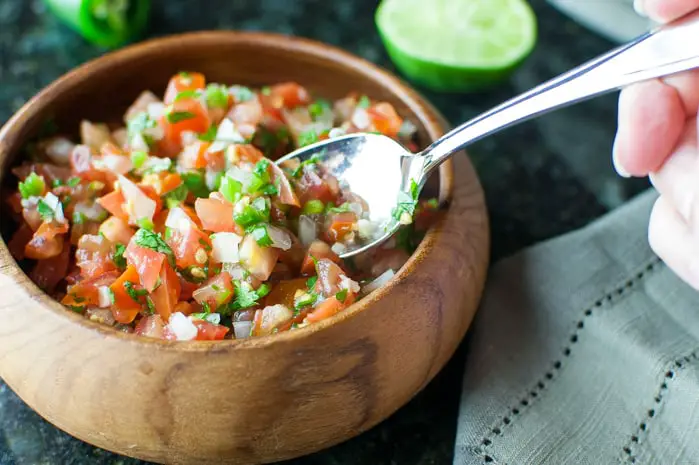 Hey, while you're at it, double the recipe and have leftovers for tacos or chips the next day. You're killin' it with your domestic abilities.
2. Black Beans
From a can, mae. (That's "dude" in Costa Rica. Google is teaching me to be multi-linguistic.)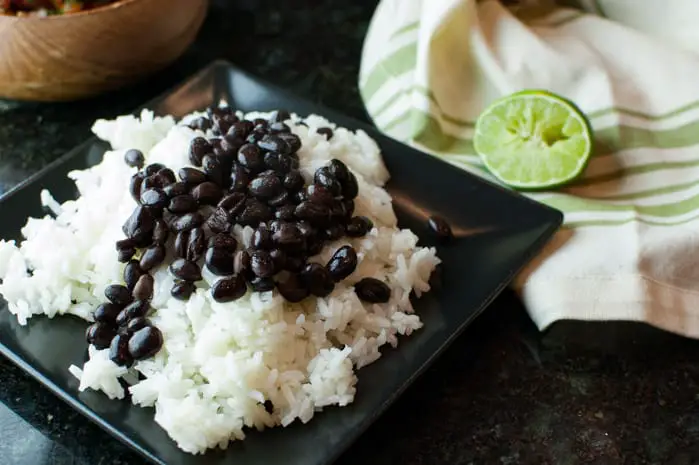 3. Rice
Pick whatever type you like and make it the night before. I prefer using Nishiki sushi rice. It's ready in 20 minutes.
Did you know they make frozen rice in a bag and you microwave it straight from the freezer? I know! This is for serious cheaters and we love it.
You could even Instant Pot it because you got one for Christmas and you're obsessed. Do you like how I used Instant Pot as a verb? Food-loving English majors are like: whoa.
4. Fried Plantains
This is required. Don't get lazy on me now. You're going to thank me. You could make these the night before and reheat them in the microwave, but for best results, this one tastes best made in the morning. Aside from wowing your breakfast guests and say things like "Oh this? I just whipped this up," this will be your only morning task. Recipe here.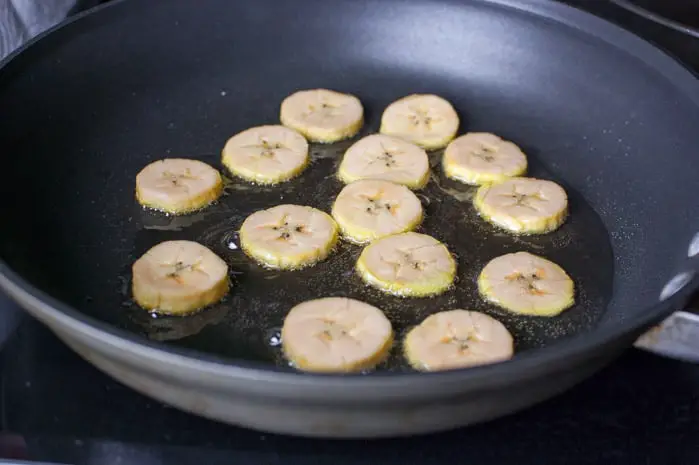 5.  Scrambled Eggs
Make 'em how you normally would, or try my Secret Ingredient Scrambled Eggs. Make them the night before and reheat in the micro or make them on the spot. Whateva is your speed. See…Costa Rica is so flexible, mae.
6. Extras
Here is where you can get more creative. Sliced avocados, pickled jalapenos (from a can), chopped tomatoes if you're not using salsa (add a little salt & pepper to them). You're in Costa Rica. You're relaxed. I haven't been there but I'm pretty sure I'd feel relaxed. And I've eaten this breakfast, so I'm practically an expert about all things Costa Rica.
Then you pile them all up. Rice first (there are rules because we're not barbarians), then you can put on whatever you want, in whatever order you want.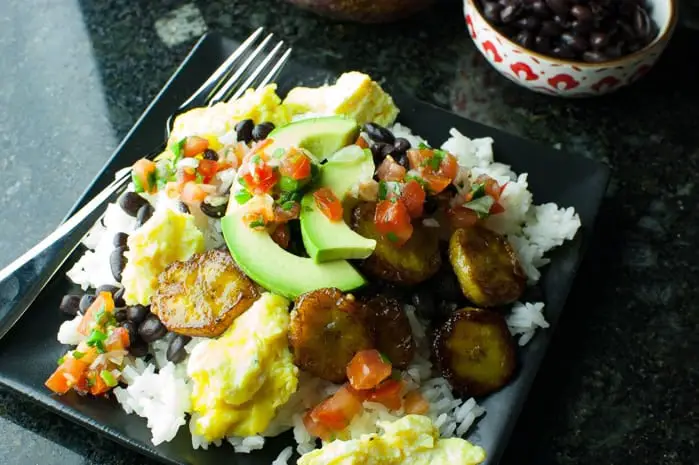 You're feeling the tropical vibes. Your breakfast guests are impressed. You're saying mae every 5 minutes. Things are good.
Print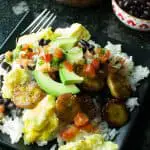 Costa Rican Inspired Breakfast
---
Description
A big shout out to Joy the Baker for posting this inspiring recipe!
---
1 1/2

to

2

cups white rice (follow package directions)

1

can black beans, drained
Homemade Salsa (recipe here) or jar of your favorite store-bought salsa

2

–

3

ripe plantains, then fried (recipe here)

8

eggs, scrambled, or make these amazing scrambled eggs
Avocados (optional)

1

can of pickled jalapenos (optional)
---
Instructions
Make a base of cooked rice on your plate and top with all the fixin's! I start with beans, then egg, plantains, salsa and top with avocado. Enjoy, mae!
You could even wrap these ingredients up in a tortilla if you're feeling like you need more carbs in your life. I feel you.