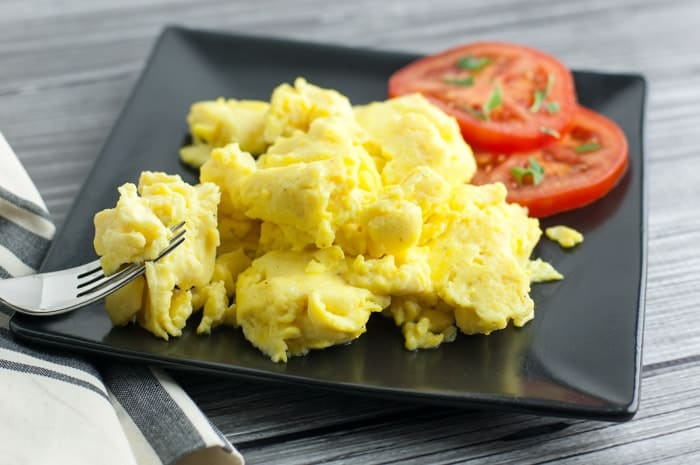 I don't know about you, but I like some flavuh in my scrambled eggs. Notice I didn't say flavor.
Flavuh = flavor x 10.
Salt and pepper? B O R I N G
Now you may be asking why you'd want to make a scrambled eggs recipe with more ingredients when all you want to do is crawl back under the covers and sneak another episode of Breaking Bad while you munch on a cinnamon scone from Starbucks.
Scones under the blankies? Or damn good scrambled eggs. [seriously weighs options]
I feel you. I'm lazy, too. But let's make scrambled eggs because scones will have us hungry again in 5 minutes and I need solid eggy-goodness energy to paint my foyer because my mom will kill me if it looks like this for another year. Yeah, you heard me right. YEAR.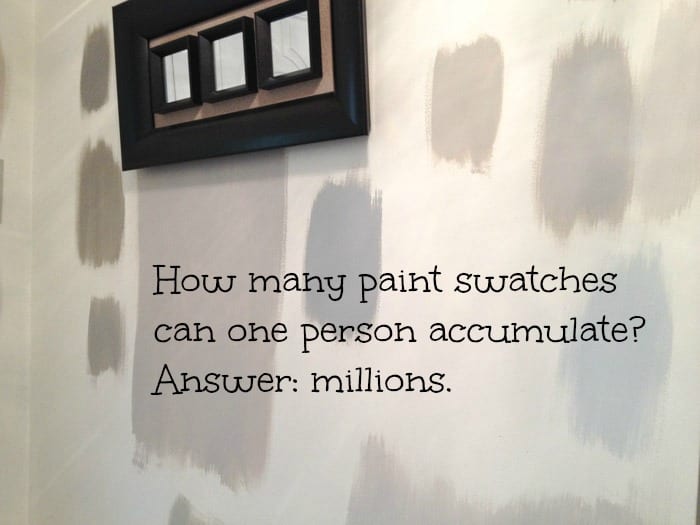 Procrastinator? Who me?
Hey, let's not focus on my faults and let me redirect you to these fluffy, buttery scrambled eggs.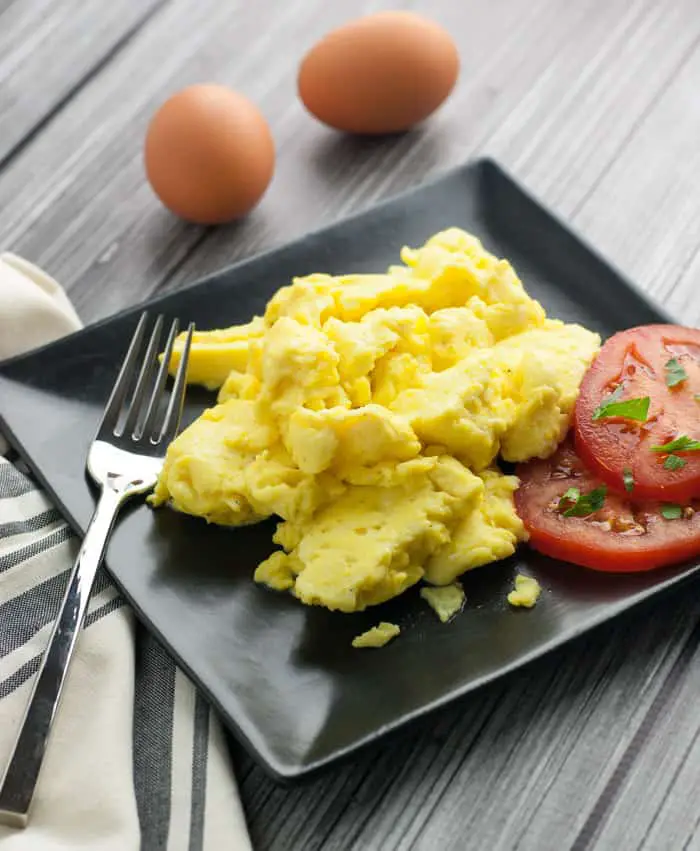 So what's this big secret in my scrambled eggs?
Well, a little hint: It's sharp, Italian, and hard. No, get your mind out of the gutter! It's not Italian supermodel Fabio Mancini.
If you look at my Freezer Breakfast Burritos recipe, I don't add any Pecorino Romano, which is why my husband prays for it when I make scrambled eggs. He also prays for a world where pizza grows on trees and Star Wars plays on a continuous loop on every TV.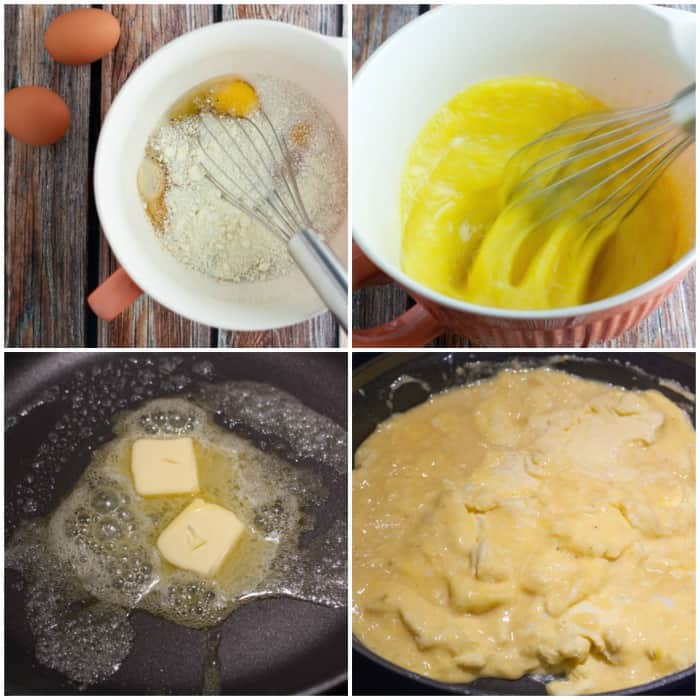 A few hints for fluffy scrambled eggs:
Whisk them like you mean it. Get real crazy.
Fold them as they cook. Don't stir. (I never make eggs without my favorite silicone spatula!) [this is an affiliate link]
You could substitute some Parmesan if you like. But I like the extra saltiness in the Pecorino.
And let me save you a step. You don't even have to measure it. Just dump it in. You'll be back under the covers faster than you can say Fabio.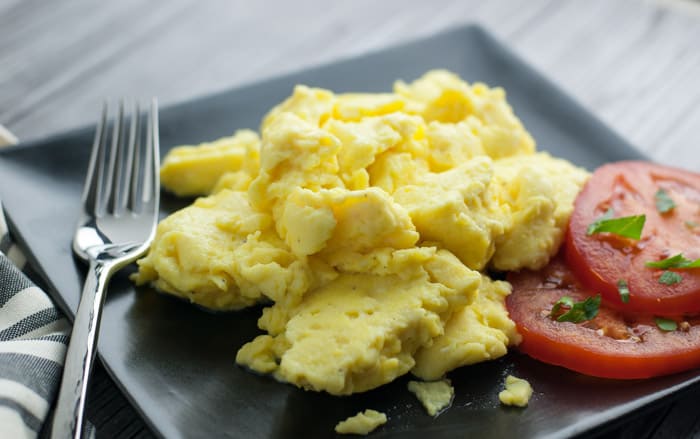 Looking for another way to change up breakfast? Try one of my new recipes: Costa Rican Inspired Breakfast. Spice it up!
Print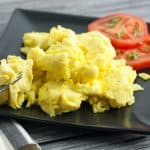 Secret Ingredient Scrambled Eggs
---
8

large eggs

1/2 teaspoon

garlic salt

1/2 teaspoon

granulated onion

1/4 cup

ground or grated Pecorino Romano cheese

1/2 cup

milk (less can be used if you like your eggs drier)

20

turns fresh ground pepper
---
Instructions
Combine all ingredients in a mixing bowl. Whisk ingredients together well.
Preheat small nonstick skillet or omelet pan over medium low heat. When pan is preheated, add 2 tablespoons of butter to pan. Tilt pan so melted butter covers bottom of pan.
Give the eggs a quick whisk again. Pour eggs into pan and cook slowly, folding eggs occasionally with a silicone spatula.
If you cook the eggs until they are done, they'll be overcooked. You want to cook them until they are just almost done, as they'll keep cooking once you turn the heat off. Of course, this is up to you – some people like them dry and some like them with more moisture.
Serve hot.
Notes
More great recipes at www.thekitchensnob.com