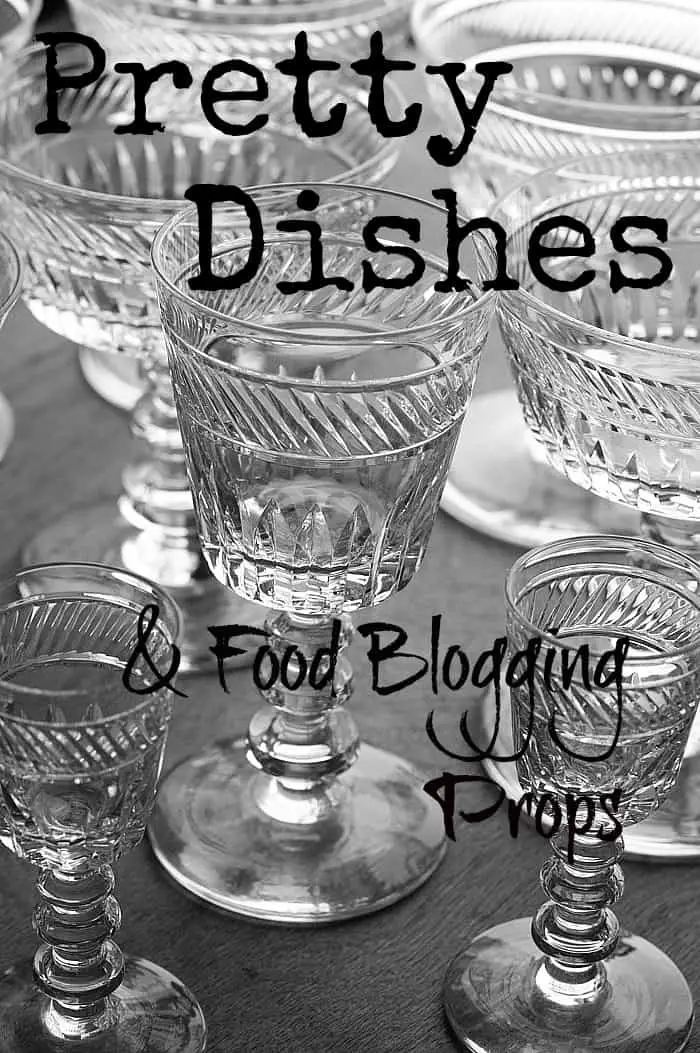 I'm always a sucker for a pretty dish.
Antique stores, flea markets, unique boutiques, and Home Goods are like oxygen to me.
Why do I need this blue hobnail glass set?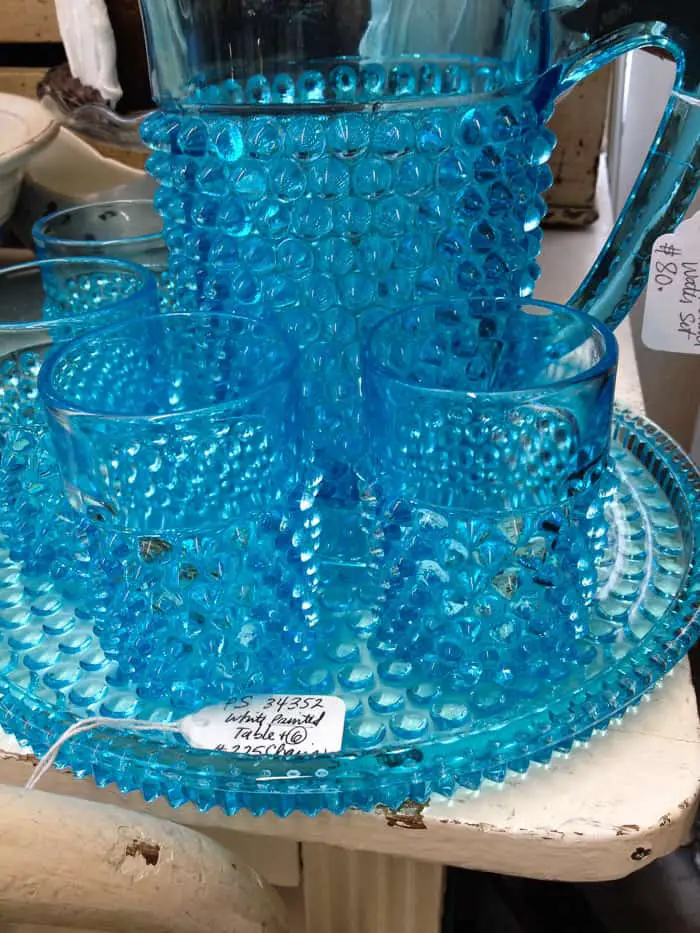 Don't ask me questions like that. Just know that I do and we'll be friends.
I think I get this obsession from my mom. She's obsessed with sparkly glass. We'll be antique shopping and she'll find 10 different (but very similar) $1 glass bowls and she desperately needs every. single. one.
Her reason? "You can put stuff in them!" It's become a joke now. We always say it when she picks up a new one.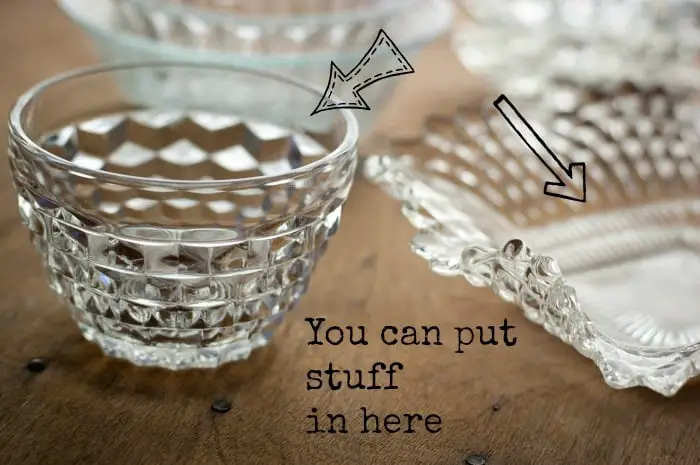 She could open her own antique booth with her collection. And guess who would buy her stuff?
Probably me.
I'm not biased towards antiques either. I love pretty dishes, old or new.
I just had to have these Martha Stewart dessert plates that I found at Macys. I mean, look at the cute little cutouts! I used them as food props in my Kicked Up Cranberry Upside Down Cake recipe. I got them on sale. Add coupons to sale. SOLD.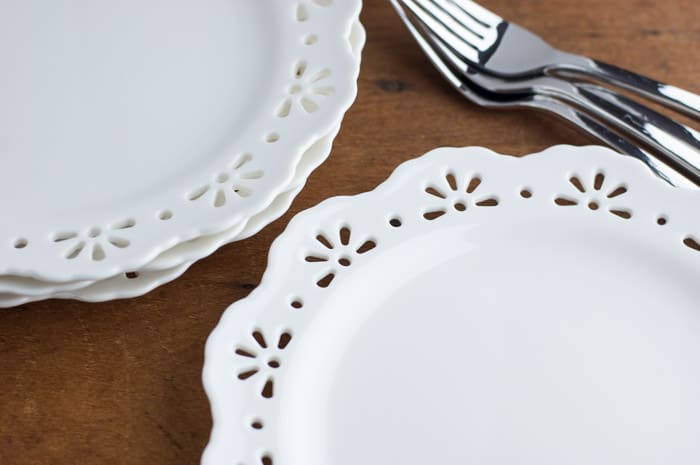 I just bought this creamer at Home Goods. $3.99 dude.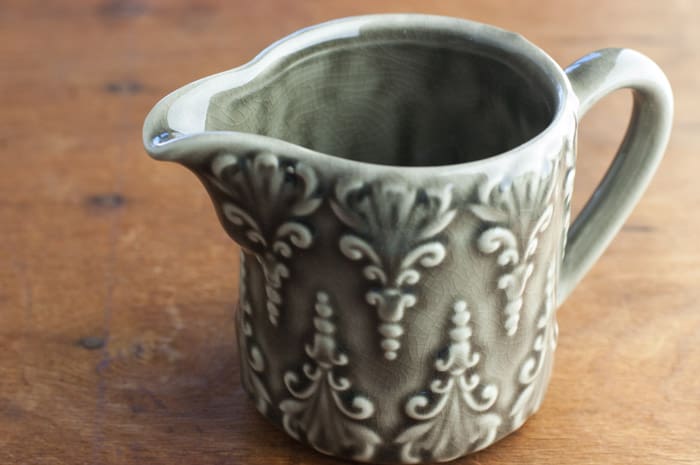 I mean, you see why I had to have it, right?
And these adorable…um…what are these…salt pinchers? Ash trays? Who cares. I just love them. I used them as tea light candle holders during our Star Wars date night.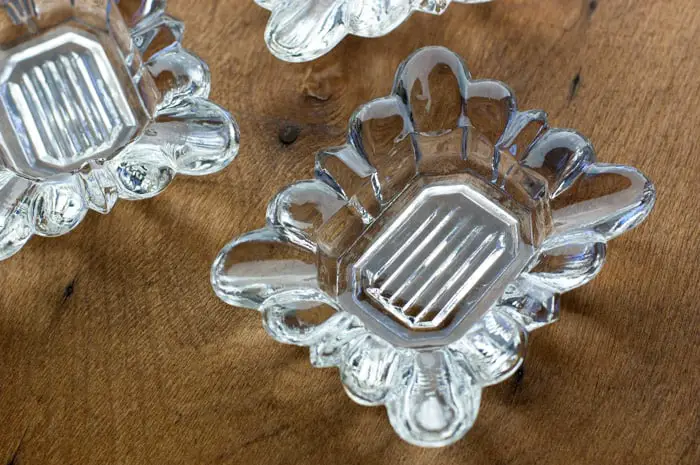 I'm in love with this serverware from West Elm. Hey West Elm, if you're reading this, wouldn't you just love it if I reviewed this item for you after you send me a free one? Joking. (not joking)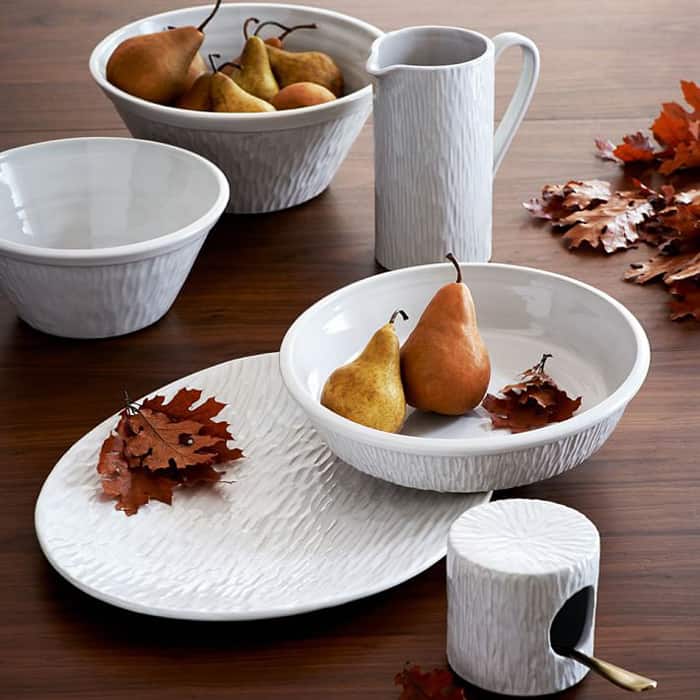 I found this weird tray at a garage sale for a few bucks. I was out scavenging for food props and figured I'd find a use for it. I still haven't. Is it too 1970s? I don't know. Maybe someday.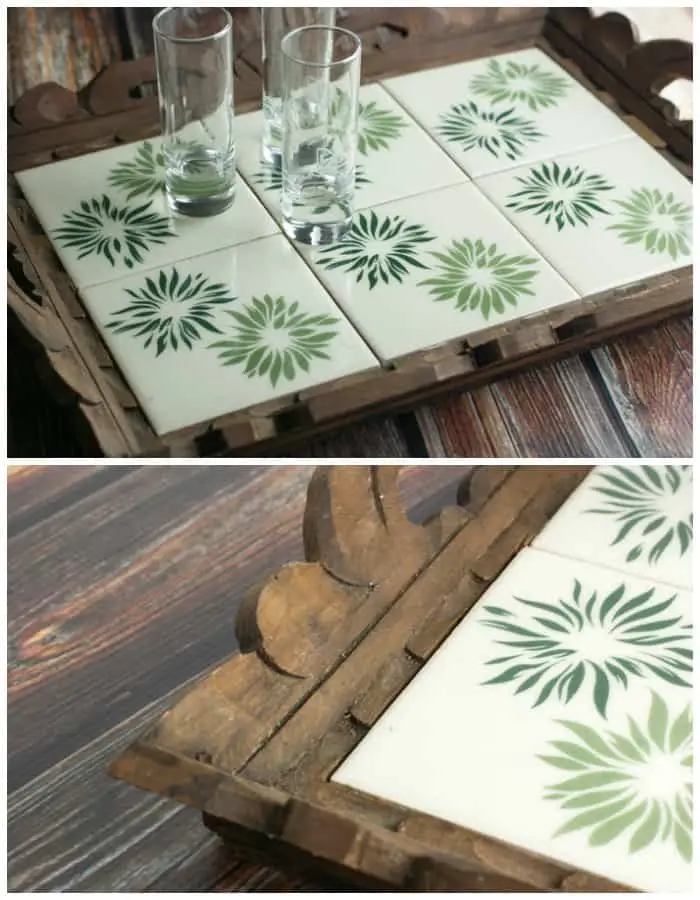 My mom bought me this beautiful green platter. I just love the design and texture.
Modern. Cool. Dig it. I always use it to serve my my Pork Stir-Fry With Honey, Lime & Ginger.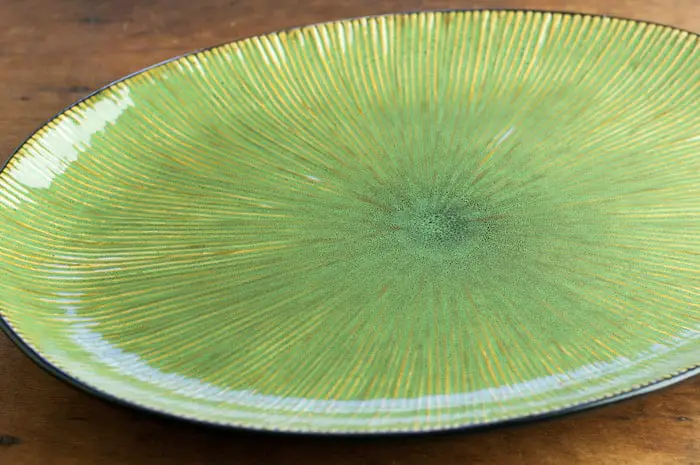 Also let's gawk at these adorbable teeny bowls. I mean, there are no words. These are on sale for $1.99 right now at West Elm!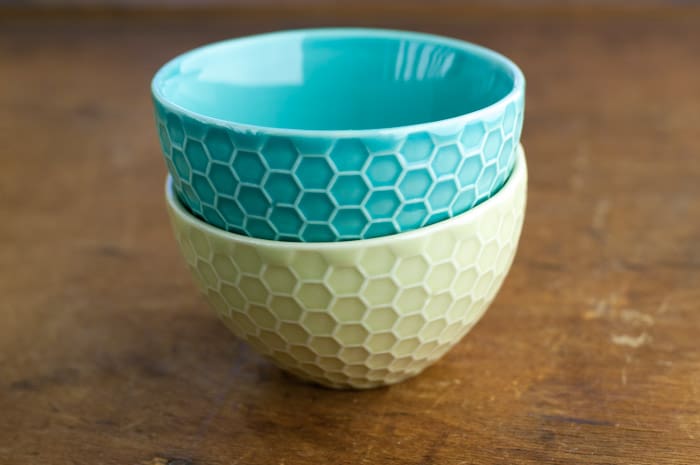 And this cutie from my Sister From Another Mister (you know who you are!). Target, dahhling.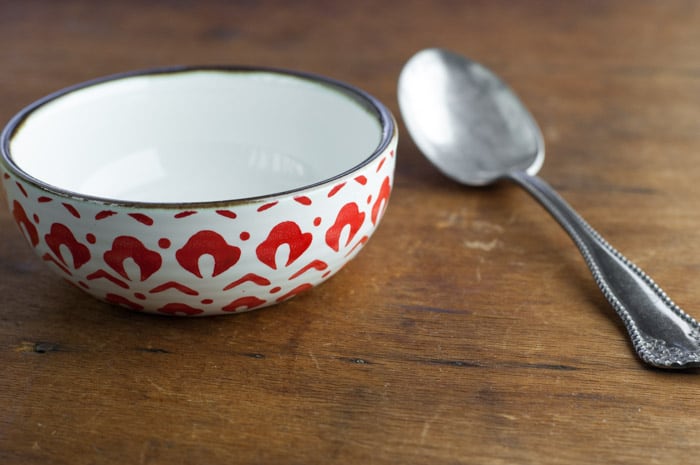 I love antique silverware for food props.
I hope you're not getting sick of talking about dishes because I'm still fully engrossed in our chat. If you're still reading, we are SO meant to be.
Another gift from mom, this red plate is sooo pretty when the light catches it. I never use it as a food prop because it looks too dark (almost black) in the pictures unless I hold it up to the light.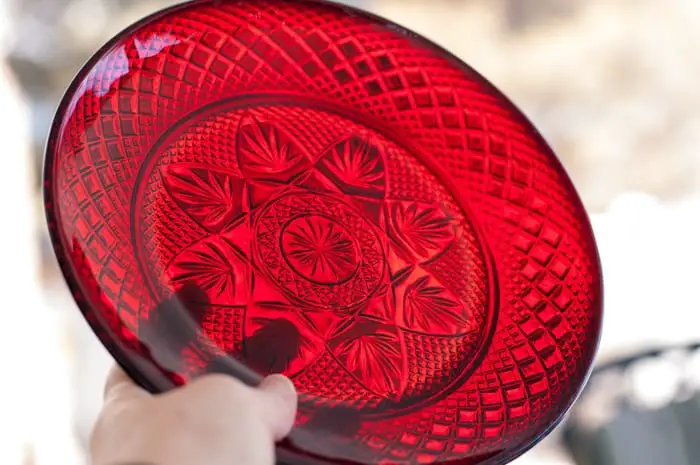 I found these classy Ralph Lauren glasses at Marshalls. They're really heavy and thick and when I hold them in my hand I feel like a sophisticated ball-gown-wearing Scotch drinker (even though I may be drinking milk in my U2 concert tshirt).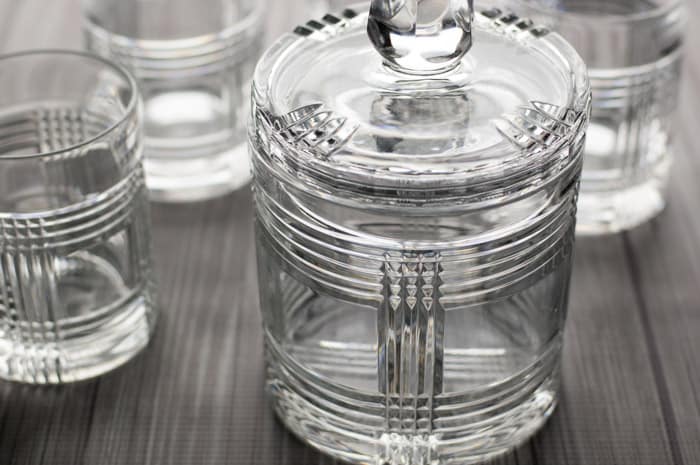 When I brought them home I discovered that they match this jar I found years ago at an antique store. Destiny.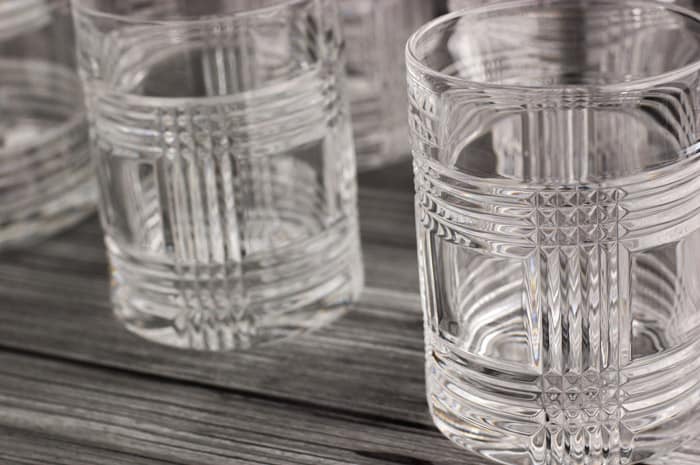 And the picture at the very top of this post (with the schmancy text) features my favorite little cocktail glasses that I used in my Ultimate Chocolate Mousse recipe. There are so many sizes. I have no idea what you'd use the small ones for. One sip of wine? A half shot of whiskey?
Let's look at more pictures of them because they're just so sparkly.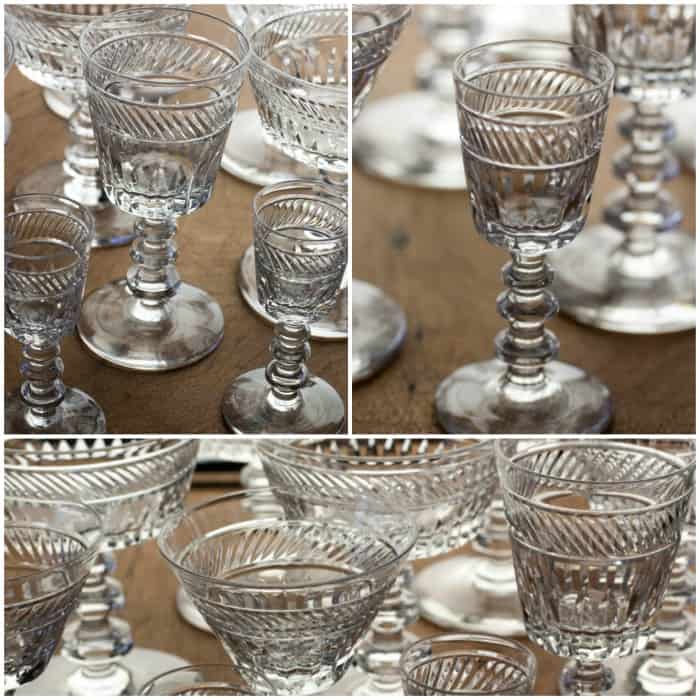 I think these are a gift from my mom, too. Hmmmm…yes…I see where this obsession started. 🙂
And maybe this Pretty Dish Cult I'm trying to start with all of you runs deeper in my blood. Like creative cousins that are artsy and sell cool things on Etsy. Check out Coco and Coffee Vintage for my cuz's sparkly finds!
Oh no. Tragedy. I haven't told you about my cake plates! I collect 'em. It's a problem. I'll save those pictures for another day because that will give me an excuse to make a chocolate cake. Like I need one.
Hope you enjoyed obsessing over pretty dishes and food blogging props with me! What about you? Do you collect anything sparkly?