Do you hate that I'm not posting a recipe and going to blab about my life again? Just tell me.
But I have to tell you the info, right? The 411.
So the big news is, we're moving. Maybe out of state. It depends on what minute you ask me. I say maybe because so much is up in the air and it's insane that a huge life decision is so unknown and unplanned. Anything can happen at this point.
We got an offer on our house OUT OF THE BLUE. Sorry for shouting but it's a lucky break for two people that wanted change so badly, but have been afraid to make the jump.
Speaking of jumping, I really want to share this video with you. It's Steve Harvey discussing making a change in your life. A cool analogy and a very inspiring way to look at taking risks. If you're short on time, skip to the 1:57 mark, where it gets right to the point.
Short backstory:
PA was supposed to be about a 2 year pit stop for us and now it's already been 10 years. We've been wanting to move out of state for awhile, but The Hungry Husband's job was keeping us here…ya know…we were trying to be traditional, responsible adults. Okay, he was.
I was like "Hey, let's be gypsies!" And my man was like "uhhh NO."
Last year, after many deliberations (and his job becoming impossible for any human being to tolerate) we talked to our agent about possibly selling our home in a year's time. But as the months went on, we thought we'd wait until 2017. Still scared.
Then in March…
Our agent called to say she had buyers looking in our area but there weren't many other houses on market. They wanted to see our house. Our house wasn't up for sale, so this just landed in our laps.
We freaked out (and not the good kind) <– said like Triumph, the Insult Comic Dog. We weren't ready.
I spazzed about the condition of the house. It was inconceivable to me to show it to potential buyers. Think Hoarders. Think messy college dorm rooms. Think dirty. No, not that dirty.
I almost keeled over from exhaustion after 5 straight days of waking up at 5:20 am before work to clean, organize, sort, and throw things. OUT. I mean throw things out.
After buzzing around like an Energizer bunny on crack, it was in SUPER AWESOME condition. Yes, I'm tootin my own horn because it looked so fly. It looked better than it has the whole time we've lived here. After the showing, we walked around to each room, appreciated my decorating, and realized how lucky we really are. We've always complained about things in the house (yes, can we have some bigger bathrooms please! because come ON). We're lucky because not everyone gets this. A quiet neighborhood lined with trees. A sunroom that our kitties love to laze around in. A music room in the basement that can hold drums, guitars, and a piano. A craft/jewelry room that is all my own. Shut up, right? You hate me again.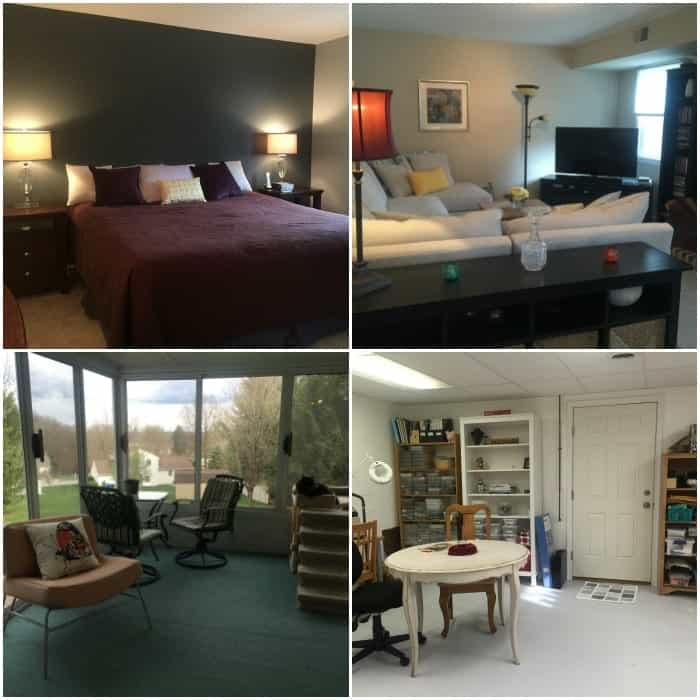 Then after the showing…
I felt super sad. I suddenly felt very possessive and madly in love with our house. No one can have it!
Got offer on the house
Freak out a little more and signed contract
Started saying goodbye to the idea of living in a house (we'll be moving to an apartment)
Home inspection…pass. Appraisal…pass. Closing tomorrow!
Still to do:
Cry and fling myself onto the bed, then notice the pretty light fixture above me that took 2 years to pick out, then cry some more because I can't take it with me.
So, that's where we are.
IN LIMBO
Ya know, I think this is an appropriate time to have a tall glass of crisp, refreshing vodka.
Or 10 of these.
Our move out date is at the end of July. We're not sure where we're moving yet. Syracuse, NY? Phoenix, AZ? The Twin Cities? Good times. Italy? Just kidding, hun. Not really.
Stay tuned. I hope I have time to make some recipes as I clean out my pantry. Baked beans with canned pumpkin, tomato paste, and old unidentified rice, anyone? You can't wait.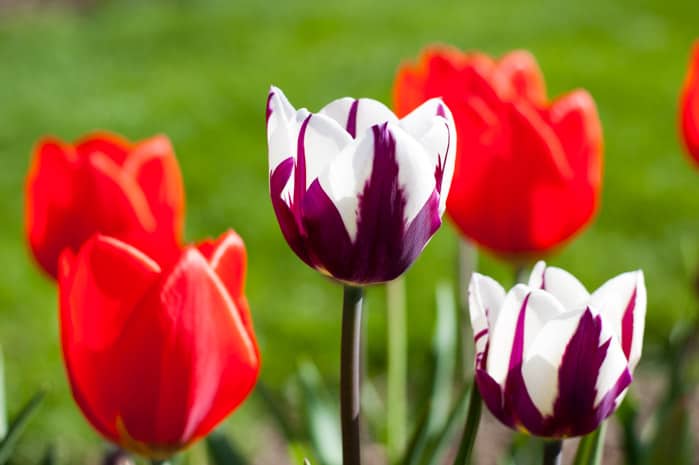 Have you ever wanted to move so badly but were also so sad to leave your house behind? Please share your story. Misery loves company. (P.S. these are my tulips and I'm totally smuggling them out of here)