I love reading other food blogs. They inspire me, help me put food on the dinner table, and let me know that I'm not alone out here in the interwebz.
Today, I wanted to share a few of my favorites with you. I would love to hear yours as well. Maybe we can introduce each other to food blogs we haven't heard of yet?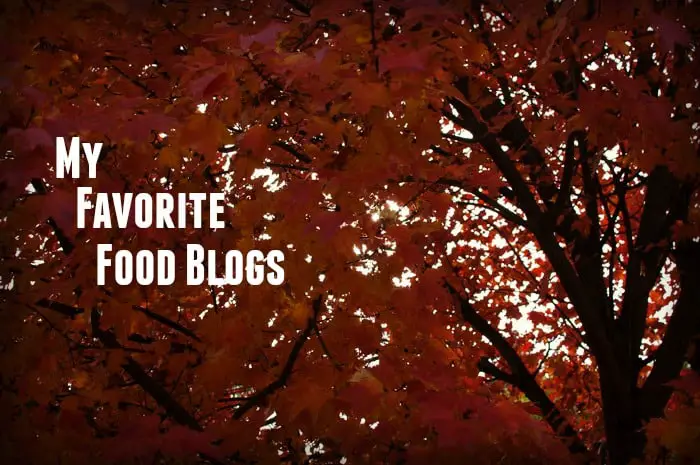 Here are my favorite food blogs and a quick pic of a tree in my front yard. Fall, you guys. 🙂

This mom of 2 adorable twins is HI-larious. She'll make you laugh and has a way of making you feel like you're friends in real life. In addition to her delicious recipes, she posts about her twin toddlers and day-to-day life goings-on. Her photography will make you drool (over the food, yes, but you'll drool over those kiddos, too). I always look forward to Friday because she posts a series called Friday Flotsam that will make your brain go "yay!", "yippie!", or "yeehaww!" (depending on your preference) every time you see it in your inbox. She does a Monthly Mixtape of songs on Spotify that is pretty good, too. Believe me when I tell you, she is blogging gold. Check her out.
P.S. I love following her Instagram account. She's got some great captions that are just good ol' entertainment. Here's one of my favorites: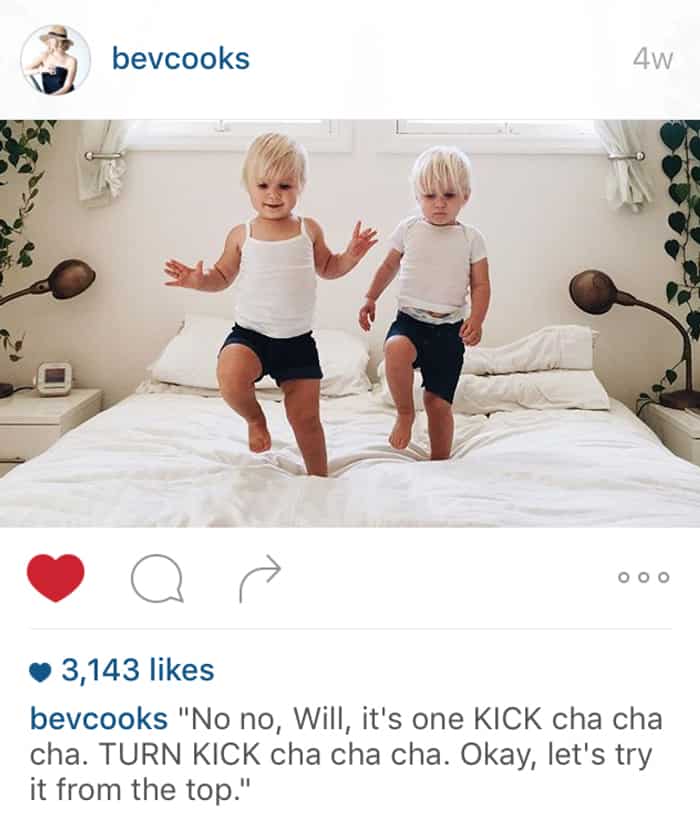 Pinch of Yum wrote the book on food blogs. Actually, they wrote a website on how to food blog and that's close enough for me. At Pinch of Yum, Lindsay cooks up healthy recipes and intertwines them with friendly, relatable stories about her love of food. Several years ago, husband and wife team, Lindsay and Bjork, started teaching others how to blog by posting their income reports and then started a membership site full of great blogging tutorials at Food Blogger Pro, which is where I learnded alls my blogging ABCs and stuffs. I even learned how to improve my food photography with Lindsay's book, Tasty Food Photography. I will forever be grateful to the POY team for everything they taught me.
You won't be able to get enough of this super nice, adorable couple and their delicious food. How about this Autumn Glow Salad with Lemon Dressing?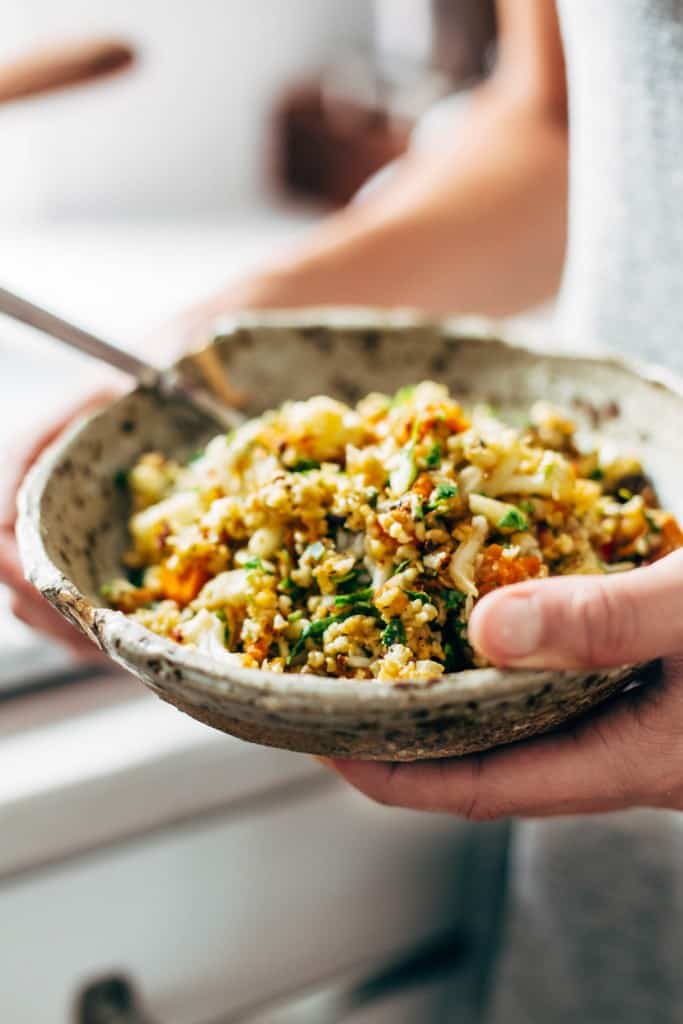 Lindsay's recipes always make me want to eat healthy! And wouldn't you eat anything called Autumn Glow?
Pamela is the Brooklyn Farm Girl who wants to sip tea with you up on her NYC rooftop garden, while cats nap on your laps. Sounds like a perfect afternoon to me! Pamela's passion is contagious. Her inviting, charming blog is much more than a food blog. It's city gardening, kitty kraziness, travel, crafts, art, and fashion with lots of tips, tutorials, and stories. My favorite, of course, is her meowzas, as she calls them. With 5 kitties and counting, she's a true modern day cat lady. Wait till you meet Goblin. He's the fluffiest ball of cuteness I've ever seen.
This was one week's worth of harvest from her rooftop garden! This is like the "Where's Waldo" for kitties. How many meowzas can you see? I see four. Maybe 5 if I squint my eyes.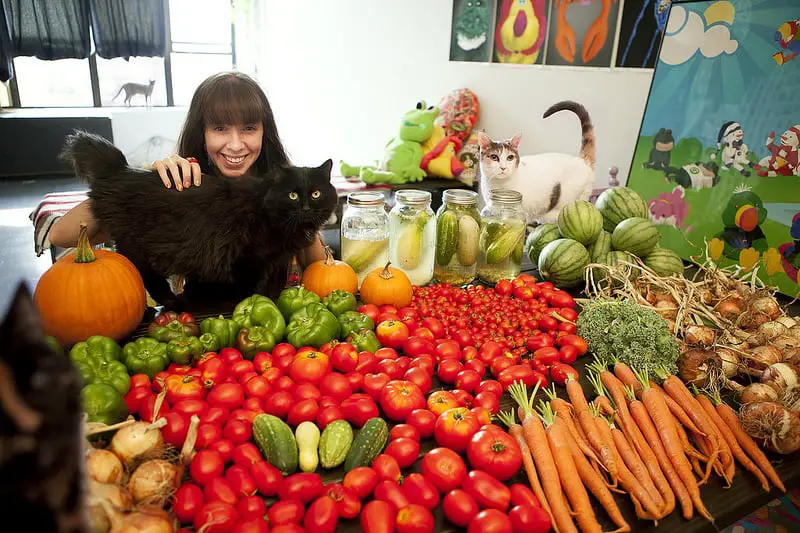 Check out the video tour of her rooftop garden!
Whether you're a novice baker or know your way around some flour and water, Sally's baking tutorials are easy to understand and always give you advice that you can use towards future recipes. She'll feel like your best friend in the kitchen just hangin out with you (that friend who brings you cupcakes and says diet-schmiet!). She's already got 2 cookbooks under her belt, Sally's Baking Addition and her newest, Sally's Candy Addiction.
Her pumpkin pie is, hands down, the best dang pumpkin pie I've ever had.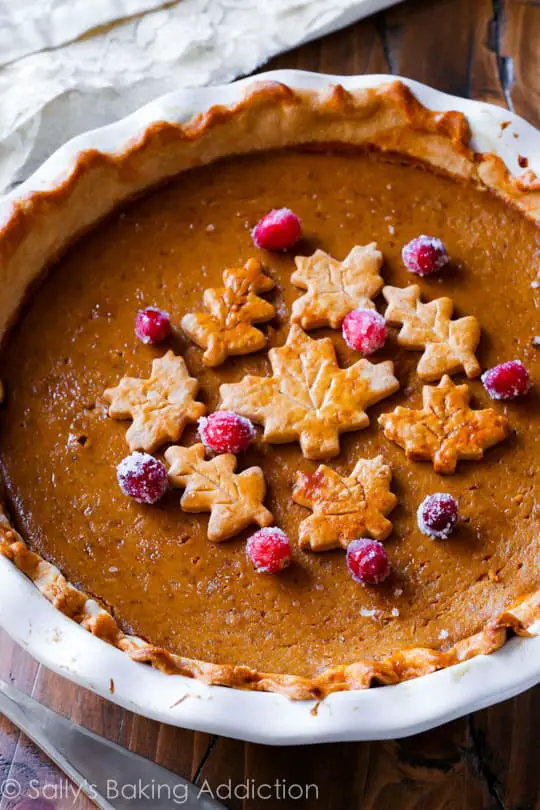 What are some of your favorite food blogs? Have you heard of any of the ones I mentioned? Please share in the comment section below!