It's spring!!!!
California peeps that I'm jealous of: You probably don't use exclamation points when talking about spring because you've been living in glorious weather all year round so you're all "big deal" and "it's January, dude, let's go surfing".
Doesn't everybody in CA say "dude" and surf?
I admit, I said an occasional dude when I lived in Southern California heaven and never remember feeling like springtime was the sweet relief to Mother Nature's cruel torture. It was just another freakin' sunny day.
It's been so cold here that when I accidentally put one sock on inside out while getting ready for work, I DIDN'T CARE. Yep just left that sucker on like that. No one was going to see it. Look – my toes haven't seen the light of day for 9 months. NINE. Okay 7. Thankfully, the cats didn't notice my socks because they can be pretty judgmental and are into that whole "looks" thing.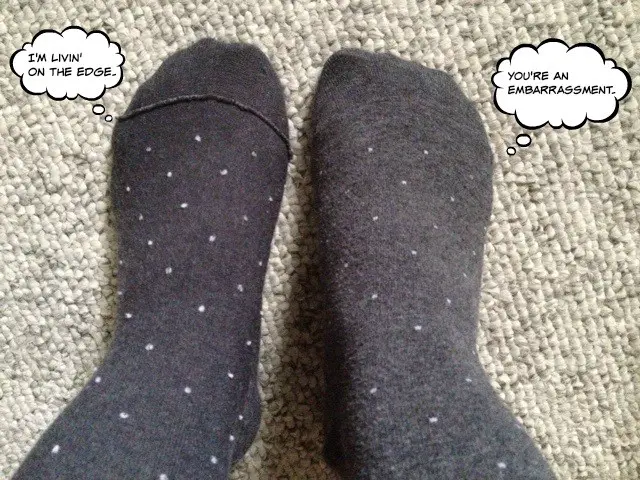 The current temp as I'm writing this is 38 and cloudy. They're calling this "warmer". Those bastards.
So these recipes. Yes, beautiful recipes with things that grow from the ground. Colors of green, orange, red. Yes FEED ME, spring. Save me from sock faux pas.
1. Chopped Thai Shrimp Salad with Garlic Lime Dressing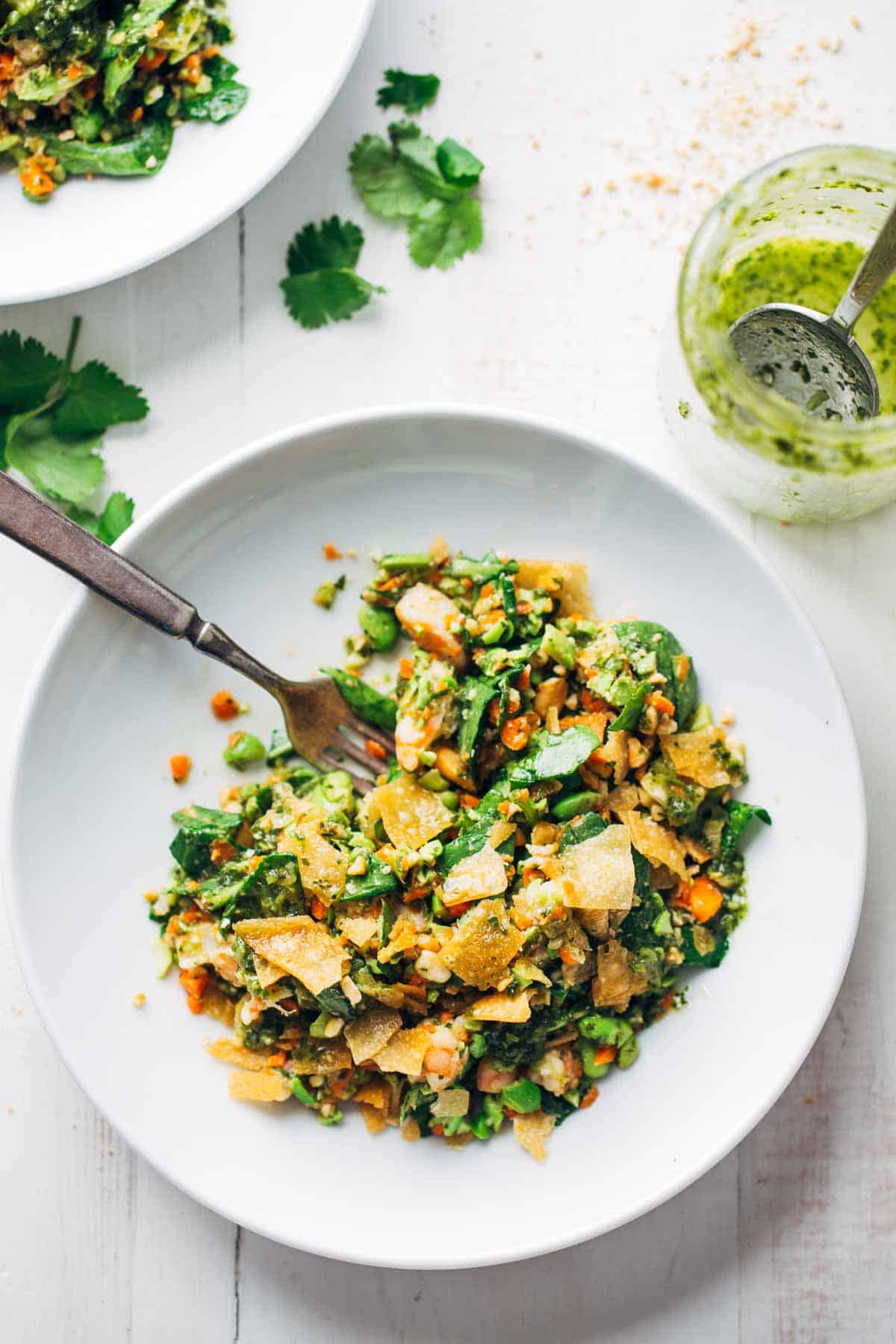 With spicy jalapeno garlic shrimp, carrots, edamame, roasted cashews, baby spinach, crunchy wonton strips, and a tangy garlic-lime dressing…this is at the top of my list to make this spring. LOVE. Thanks to Lindsay at Pinch of Yum for creating this masterpiece.
2. Salsa Criolla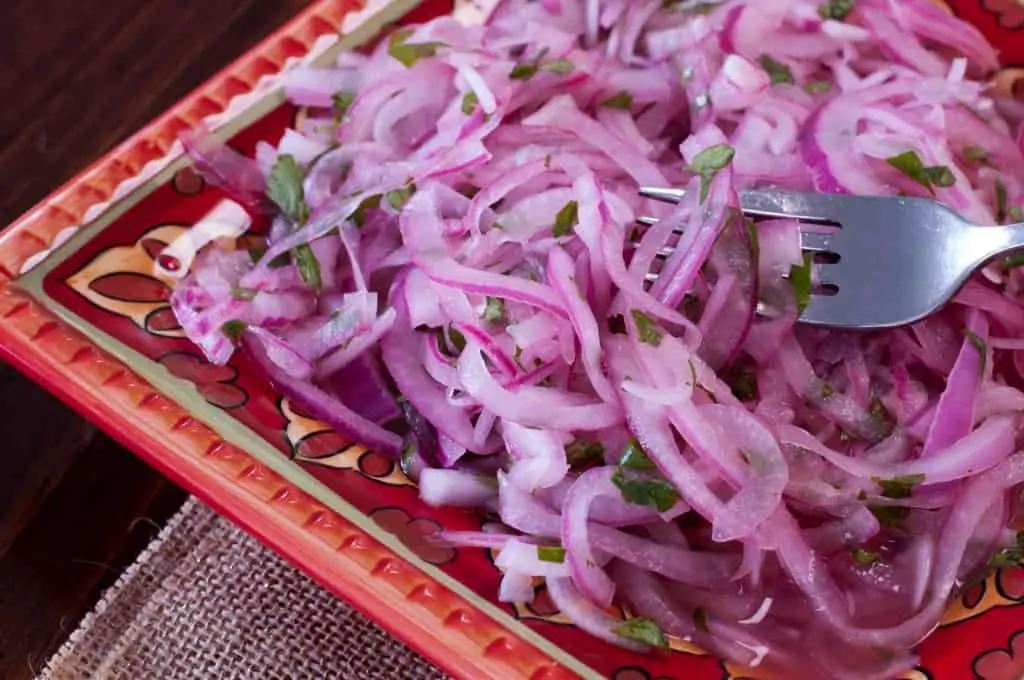 Put some spring in your step with this Salsa Criolla. If you're not familiar with it, it's a Peruvian condiment made with red onions and cilantro marinated in lime juice. It's incredible on sandwiches or served with meats. I've got some in my fridge right now!
3. Lemon Chicken Meatball Kale & Orzo Soup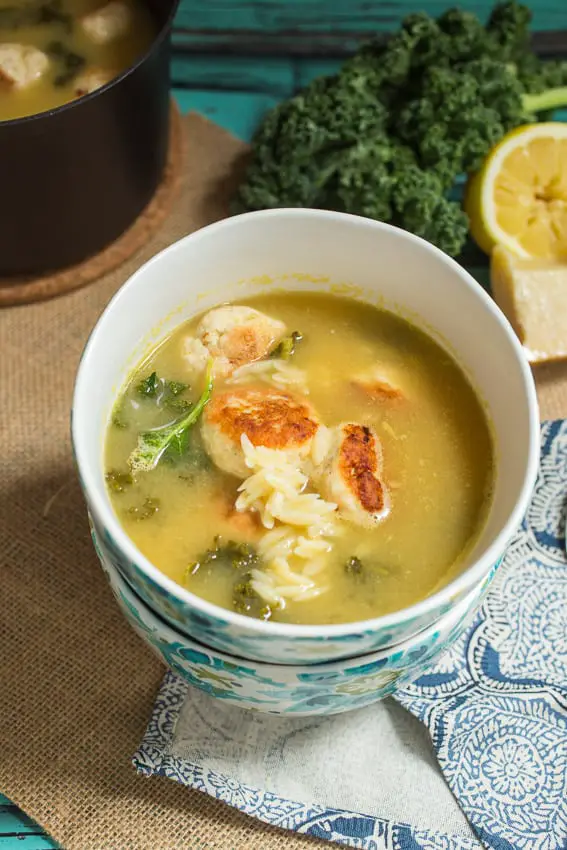 I know hot soup may not seem like a spring recipe, but since I wore a sub-zero puffy coat today that still has salt stains on it from the Polar Vortex: The Sequel, it counts. Plus the zip of lemon in this soup is enough to wake you out of your winter slumber. It's delicious!! Recipe from Girl In The Little Red Kitchen.
4. Fruity Easter Egg Smoothie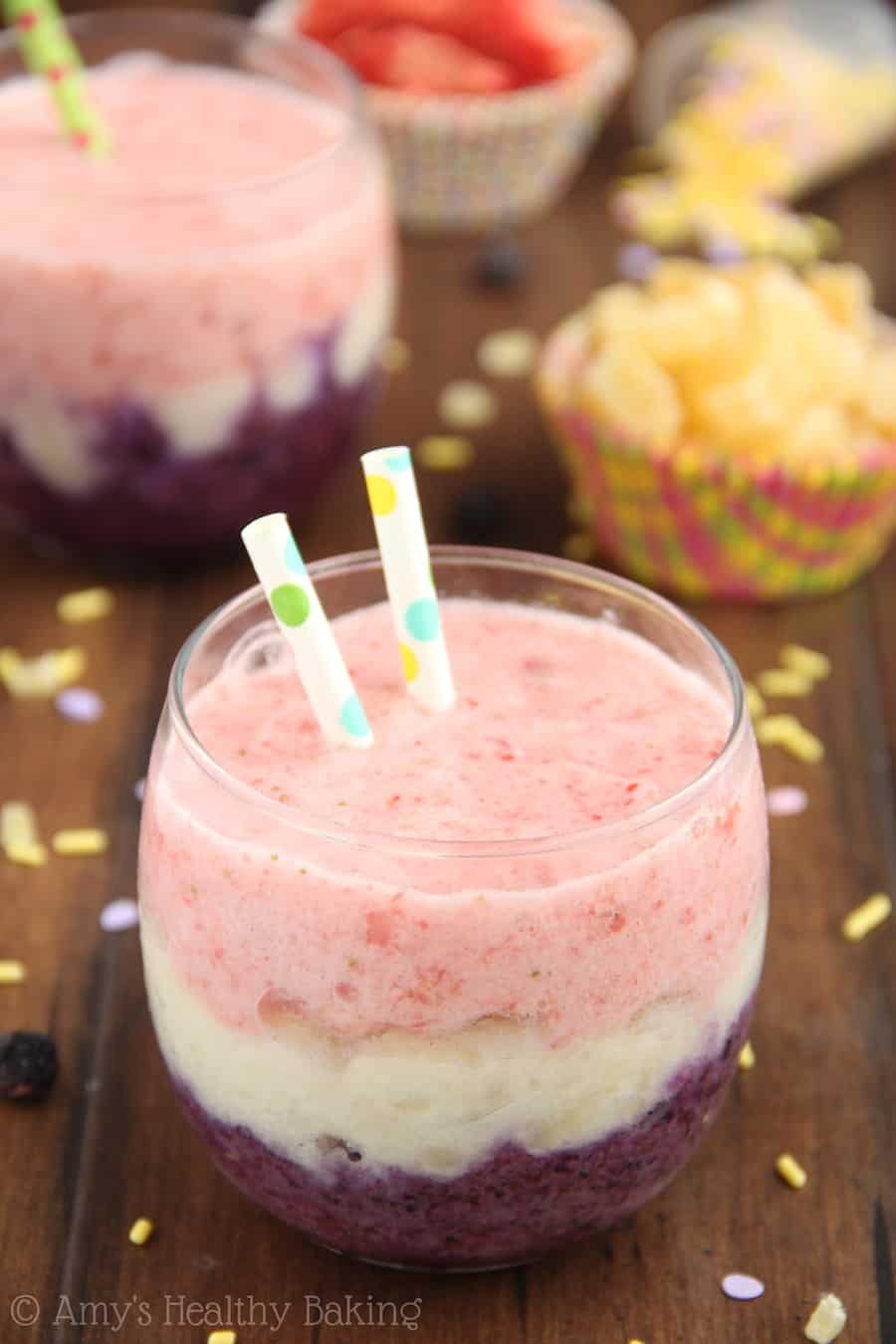 Sweet and refreshing, this Easter Egg Smoothie is going to be a hit with your family. Recipe from Amy's Healthy Baking.
5. California Avocado Breakfast Casserole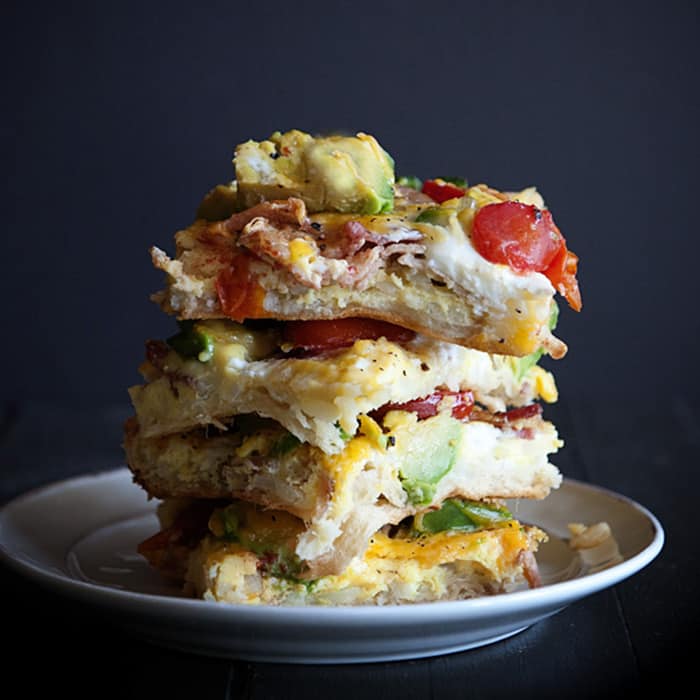 Doesn't this look like something you'd want to wake up to? Only 15 minutes prep time! Shoot, I think it takes me longer to make eggs and toast. Recipe from Kristen at Dine & Dish.
6. Speckled Egg Malted Milk Cake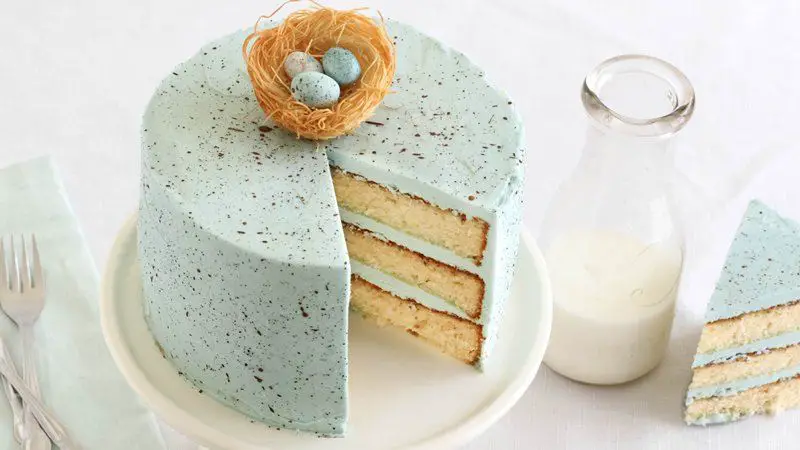 You must agree with me that we NEED to make this cake ASAP. How adorable is this? I'd love to try it with some malted speckled eggs broken up inside or some whole ones stuck to the frosting on top. Recipe by Betty Crocker.
7. Easy Creamy Crockpot Salsa Verde Chicken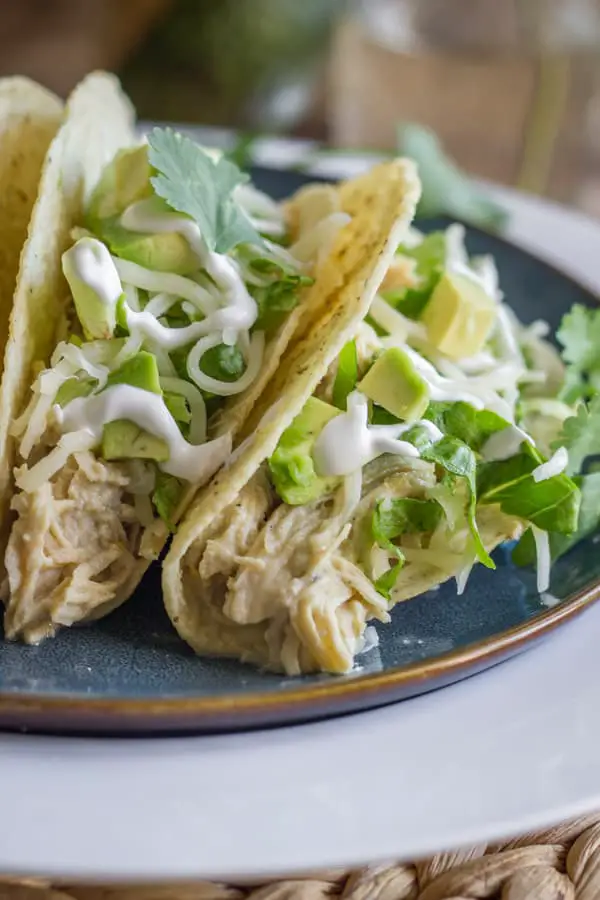 I'll definitely be making this easy meal during the week. Let's both make it and feel productive. Recipe by Julie at Lovely Little Kitchen.
8. Crepes With Whipped Meyer Lemon Ricotta
Since visiting Colorado's Crepes A La Cart, I've been obsessed with obsessing over crepes. I may need you to hold me while I make them because I'm skeerrrd of making these delicate things. Eating them? No prob! Recipe by Laura at Blogging Over Thyme.
9. Impress Your Mother-In-Law Avocado Toast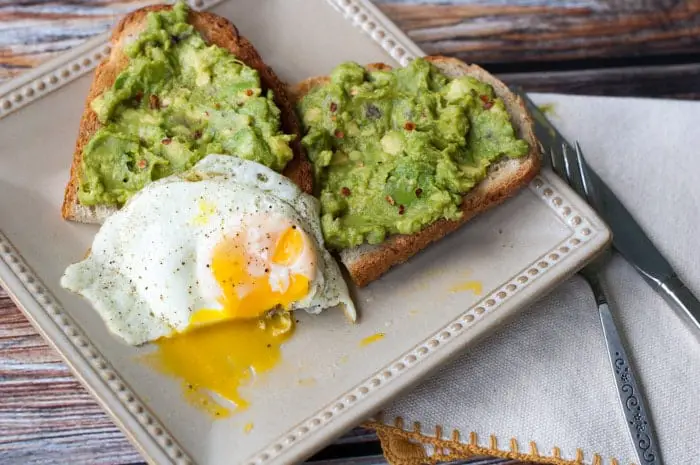 I seriously just ate this for breakfast today. It's so good and really healthy, especially if you use that Ezekiel bread I talk about for the Fed Up Challenge (which I'm trying again). The best part is you can gob it on there like you secretly want to do with butter, but you don't because people might stare. Get the recipe here.
10. Pink Rainbow Lemonade Cake With Buttercream Icing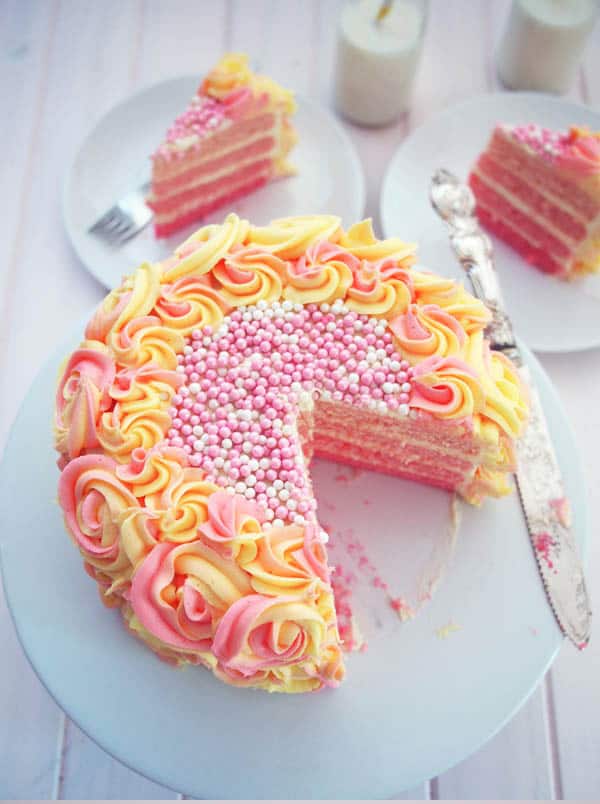 Speaking of healthy…cake! Mental health, you silly. It's all about your state of mind. And this cake brings me utter joy. Think how pretty this cake would be on your Easter table! Recipe Sara at Belly Rumbles.
Do you have any spring recipes you'd like to share? Feel free to link to them in the comments below!