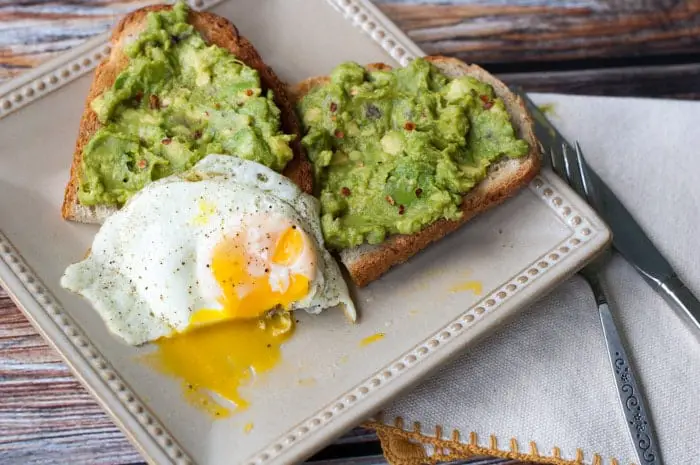 I'm pretty sure that my mother-in-law was impressed with me long before trying this toast. Yep. I dazzled her many years ago with just my basic presence. I mean, come on – it's me.
I thought she was…ya know…all right. Totalllly kidding. She had me at hello.
She is hands down the best mother-in-law a girl could ask for. Seriously I'm not just saying that because I know she's probably going to read this. (but let's watch our p's and q's, k?)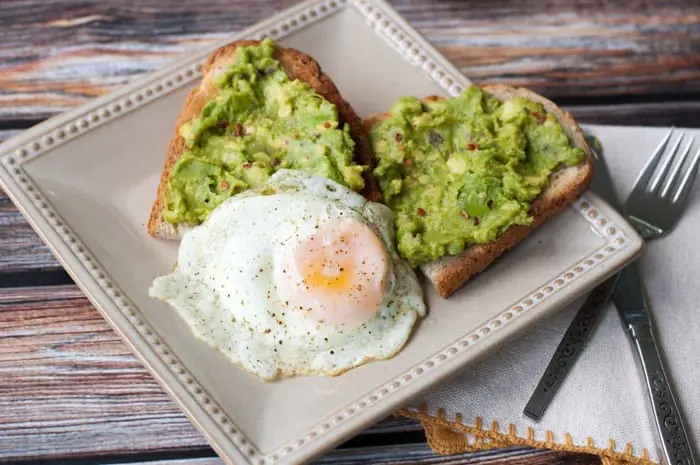 Through the years she has cooked many delizioso meals for me and my husband. And being The Kitchen Snob, of course my instinct was to try and wow her by making this buttery, spicy avocado toast. I'll show her my talented culinary skills!
Well…no…it's not exactly fair. She has spent hours and hours in the kitchen making homemade ravioli, lasagna, Thanksgiving dinners, and an array of amazing salads. So naturally I figured it was sufficient to whip up toast this easy toast in 5 minutes and say "hey, let's call it even." Hmmm maybe I'm not scoring as many impressing points as I thought?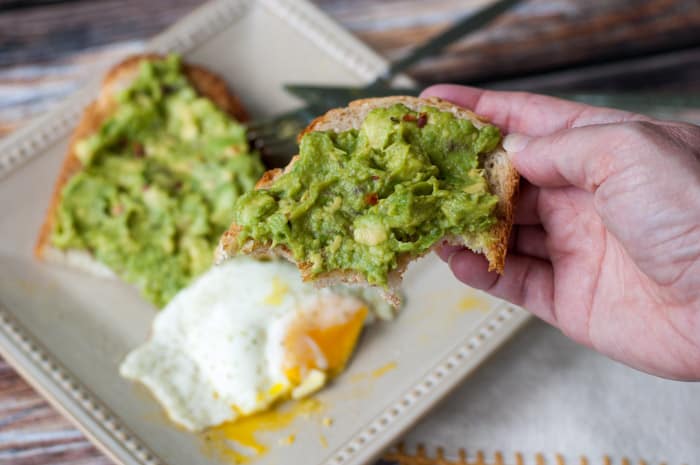 However, she did really like this avocado toast and she said she's made it several times since. But who wouldn't? It's a v o c a d o. Who can resist it's buttery creamy holy healthiness? Not us!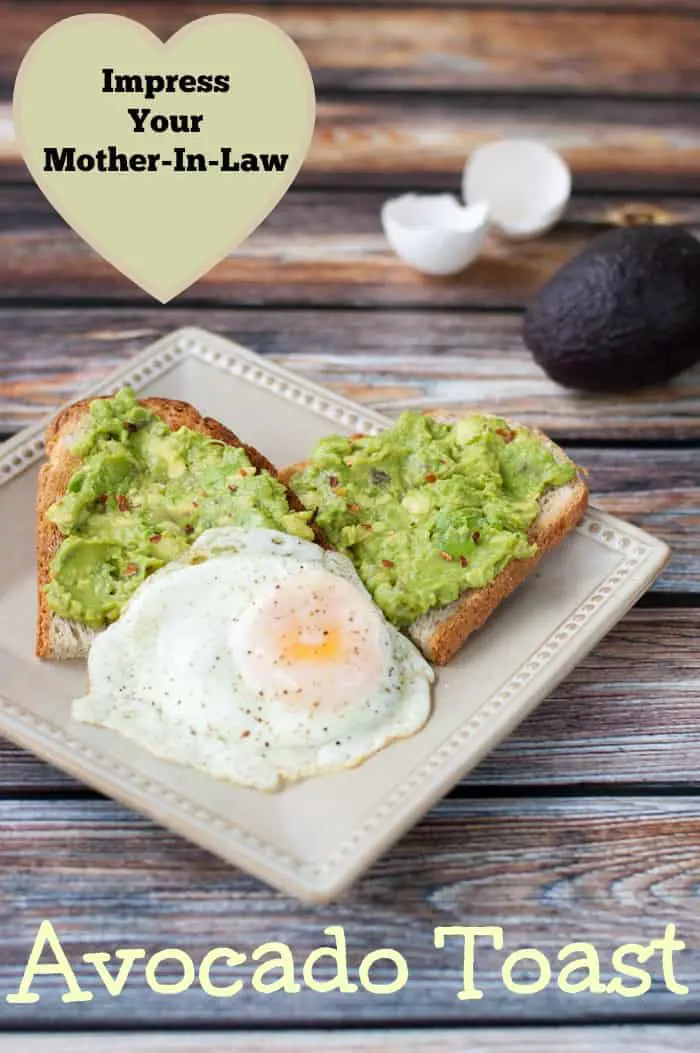 Print
Impress Your Mother-In-Law Avocado Toast
---
2

avocados, peeled, pitted, and mashed

1 teaspoon

fresh lemon juice

1/2 teaspoon

table salt

1/2 teaspoon

red pepper flakes, divided

2

garlic cloves, peeled and cut in half

4

slices bread
fresh ground sea salt (optional)
---
Instructions
In a small bowl, combine avocados, lemon juice, table salt, and 1/4 teaspoon red pepper flakes.
Toast bread to desired color.
After bread has toasted, take half of garlic clove and rub inside of clove all over the top of the toast. (It's best to wait to cut your garlic in half right before you need it so you don't let it dry out)
Spread avocado mixture onto slices of toast.
Sprinkle remaining red pepper flakes and fresh ground sea salt over top to taste.
Notes
More great recipes at www.thekitchensnob.com