Has the cook in your life been really good this year? If you're not sure, answer this: Without them, would you be knee-deep in frozen pizza boxes? If so, read on…
To help you with your shopping research and make things easy, I've compiled a list of 10 gift ideas for cooks!

1. Cast Iron Dutch Oven
Every cook needs a Dutch oven. It's a very versatile kitchen tool. It does so many things from one-pot dinners, to roasting a chicken, and cooking large quantities of soups, stews, and sauces. You can even fry in it and bake in it.
This is a great option for shoppers on a budget. I have one in this beautiful green and I just love it. The 6-quart size is the perfect size for most meals. It comes in various colors and is sold at various retailers, including Amazon and Macy's.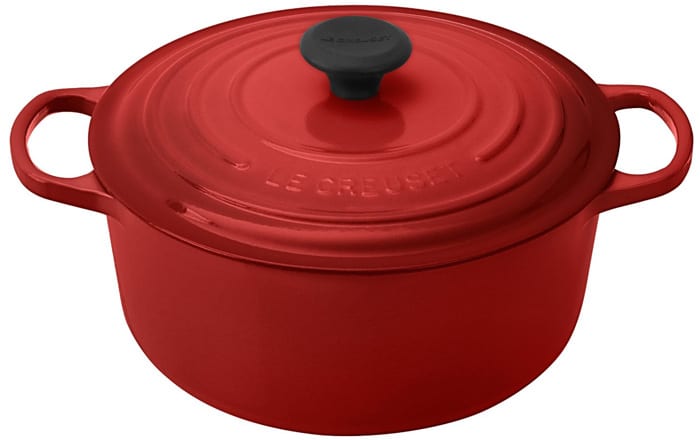 Another option for Dutch ovens is Le Creuset. The prices are up there, but so is the quality. Le Creuset offers a lifetime warranty.
I own a 9-quart size but it's a little too big for regular use. I recommend the 5 1/2 quart for regular use or the 7 1/4 quart if you think bigger is better. Williams-Sonoma also sells some beautiful colors and the color options are always changing.
2. The Bundt Pan
These uniquely designed Nordic Ware bundt pans are a perfect gift for the baker in your life. These pans are made of cast aluminum and have a nonstick coating. They have a hefty feel to them and will last a long time. Most home bakers don't go out and buy themselves various decorative bundt pans, which is why these are so special. Check out some of their various designs here and here. And as with most quality items, Nordic Ware is also sold at Williams-Sonoma.
3. Misto Sprayer
The Misto Sprayer is a great alternative to chemical products like Pam. You can infuse your oil with various flavors like garlic and rosemary. They come in various colors and are a great addition to any cook's kitchen!
4. Cookbooks
All cooks love cookbooks. As a cook myself, trust me when I say we can never have too many! Here are a few that are noteworthy: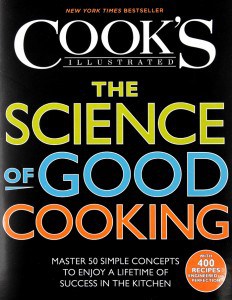 The Science of Good Cooking is one of my favorite cookbooks. Although not a normal cookbook with fun and frilly stories, it is a great cookbook for beginner and intermediate cooks. It's packed with loads of information that teaches you the "why" behind cooking methods. I learned how to make my Tangerine Beef Stir Fry With Fresh Green Beans and Sweet Red Peppers after reading a chapter of this book.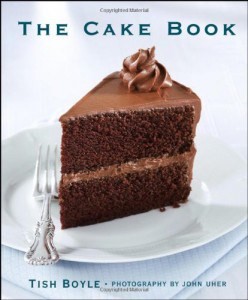 The Cake Book is for the baker in your life. This is an essential reference book for cake bakers with nearly 200 irresistible recipes from pound cakes to ice cream cakes, fillings, frosting, and more. The recipes are clearly explained and I absolutely love the baking techniques and tips at the front of this book.
Thug Kitchen – The Official Cookbook
The Thug Kitchen cookbook is not for the faint of heart. There is lots of offensive language and the recipes are all vegan. It's also been a little controversial in the media. You've been warned! But if you're looking for something a little out of the ordinary and know your gift recipient well enough that they won't be offended – this gift could be a winner. The recipes look pretty delicious, too. For a taste of what Thug Kitchen is about, check out their website.
5. The Kitchen's Holy Grail in 31 Flavors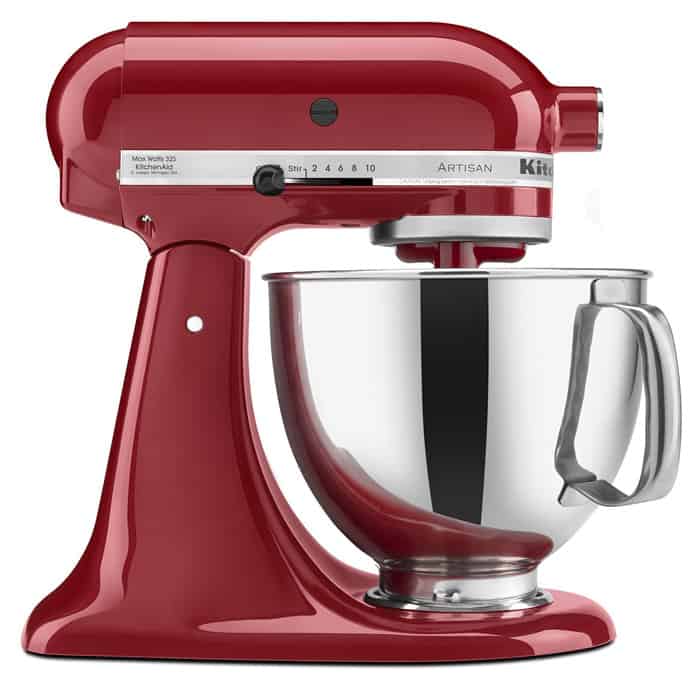 Every cook wants this. Oh yes, yes they do. Especially the bakers! You can't go wrong with a KitchenAid Mixer. Make multiple batches of cookie dough, pizza dough, cakes, and bread. Add various attachments to make pasta and grind meat. It comes in 31 colors to match any kitchen. I just love the fun colors like Melon, Raspberry, and Ice.
6. The Omelette Pan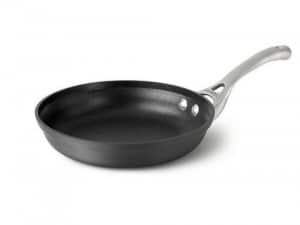 The Calphalon Contemporary 8″ Omelette Pan is my favorite pan of all time. I received it as a gift many, many years ago and, when a friend ruined it, I requested it as a gift again. It is the perfect pan for scrambled eggs, omelettes, or small batches of sauteing. I will never be without it! It also comes in a 10″ size and as a 10″/12″ set from Williams-Sonoma.
7. Cooking Journal
For the cook that loves to jot down ideas and create their own recipes. The Recipes, A Cooking Journal is made on recycled paper and contains sections for ingredients, notes, recipe ratings, and other items. It will bring out the hidden chef in a budding cook!
8. Kitchen Tablet Stand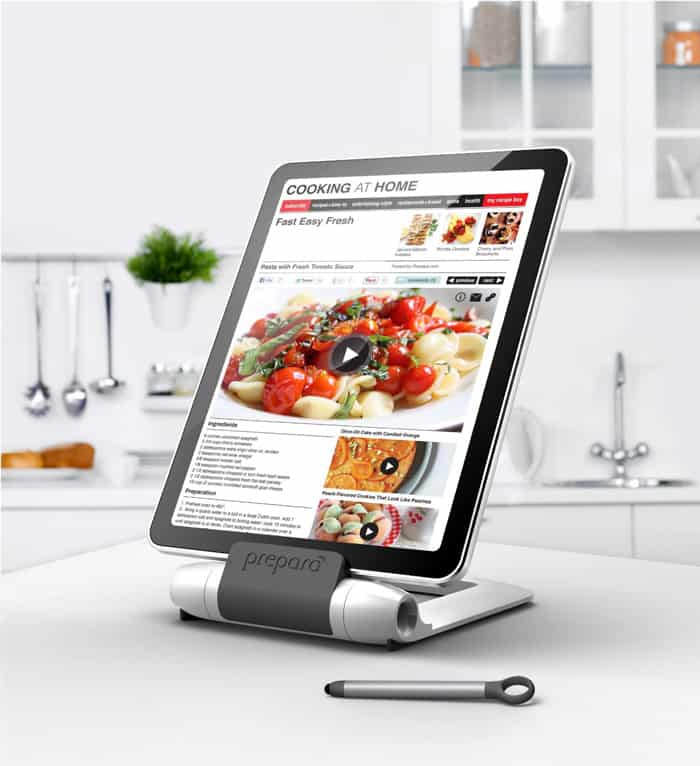 The Prepara IPrep Tablet Stand and Stylus is the secure way to hold your tablet in the kitchen. Display recipes while you cook! Holds tablet in portrait or landscape position.
9. Microplane Zester/Grater
The perfect stocking stuffer! I used to hate when a recipe called for "zested" anything because my zester didn't work too well. Not anymore! The Microplane Zester is so easy I look for excuses to use it. Grates citrus fruits, hard cheeses, onions, ginger, and more.
10. Williams-Sonoma Gift Cards
Anyone who loves to cook would love a gift card from Williams-Sonoma. You can't go wrong with this choice! Williams-Sonoma is a little expensive but any cook knows that the items are of the highest quality and will last and last. Another fun store for cooks is Sur la table and they offer gift cards, as well.
11. Stocking Stuffer Bonus
I know I said 10 ideas but I love these mini spatulas so I had to share! I have the Martha Stewart version of these and use them all the time. Love them! A great little stocking stuffer.
Do you have any gift ideas for cooks that you would add to this list? I'd love to hear about them in the comments below!
Disclaimer: Please note that some of the links above are affiliate links and I will earn a small commission if you purchase through those links. If you have any questions, please email me.