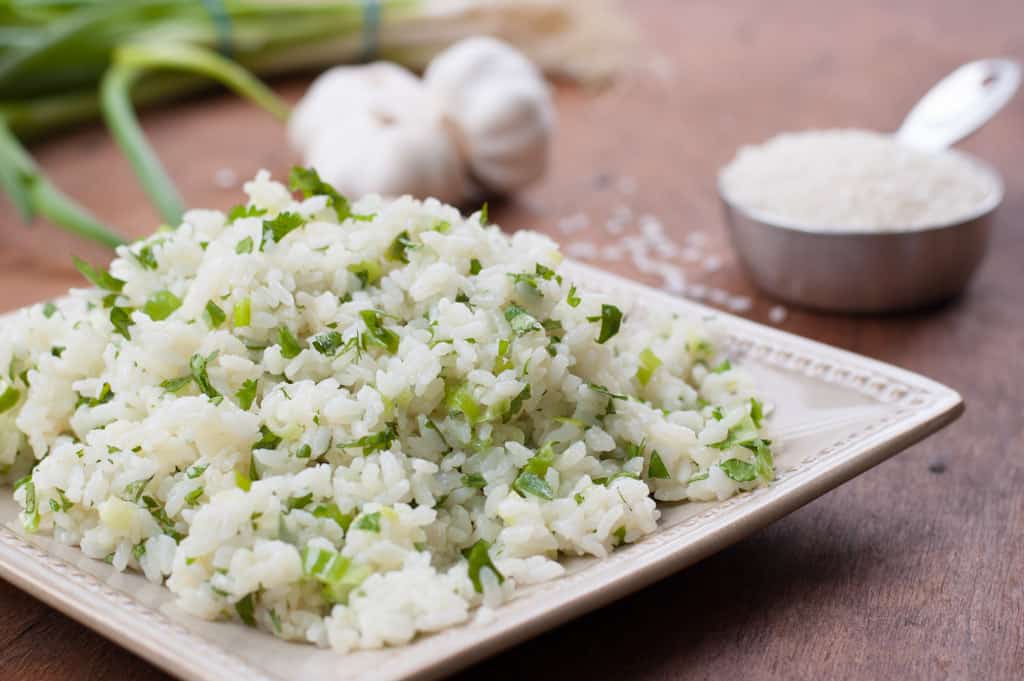 We need to talk. Oh don't you just love those 4 little words?
Yes, you and I. We are going to sit down and have a little chat. If we want to build a strong foundation for our relationship (yep, things are going to get weirdly uncomfortable) we have to have trust.
You: What's this all about? (or, alternatively, what the &%$#???)
The Talk
I want you to trust me. And I can sense from your hesitation, you don't. Even through the computer wires and invisible internet magic, I can feel you thinking "Who is this strange food chick who thinks we are like – friends, or something?"
But see – the reason I didn't post any recipes in the last week is that I value our imaginary friendship.
You: (silence…crickets)
I refuse to put out mediocre recipes just to turn this website into a recipe cranking machine. I want you to trust that if you see a recipe on my website, I have given it my snobby little stamp of approval. Gee, I am such a good friend. That way, you don't waste your time feeding your family food that tastes like cardboard.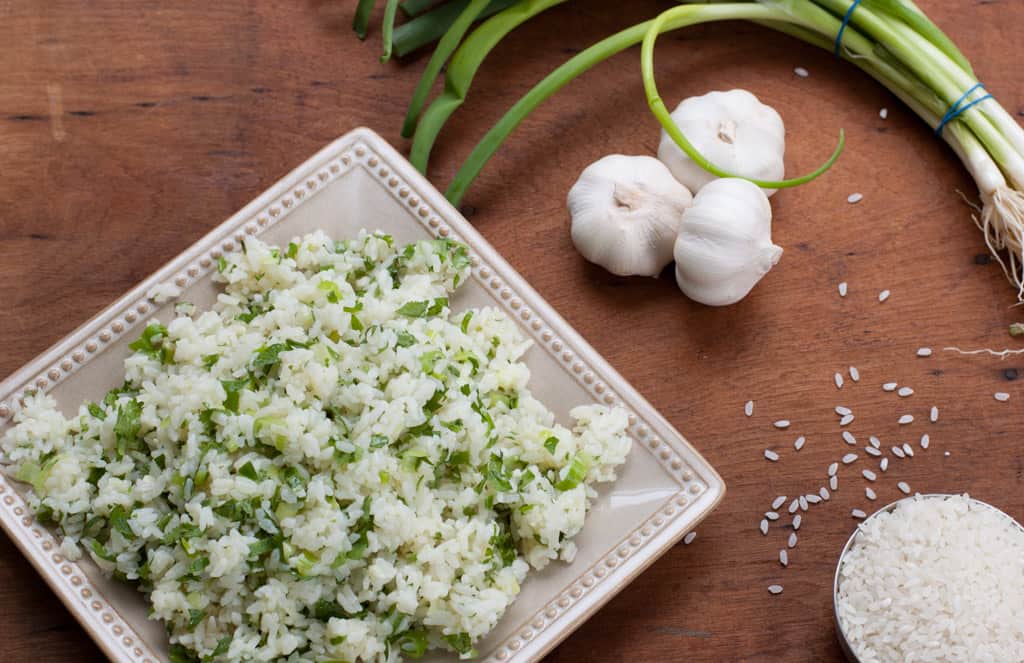 It may be my imagination but are we bonding here?
This Week in the Kitchen Snob's Kitchen
It has been a tough week for The Kitchen Snob. (awww) I had a little trouble living up to my own expectations.
Shocking.
You: Naww, really?
I made a few recipes for you and (sniffle) they didn't turn out so well.
Let's see – I made the Hungry Husband's favorite marinated Flank Steak w/Green Onions. I marinated the meat for too long and then overcooked it. Yeah, rubbery meat doesn't photograph too well. Was it nerves? Maybe. Making food for the Whole Gigantic World Wide Web is a lot of pressure.
I made a Pepper and Pecorino pasta and whoa – way too much pepper – cough! We could barely choke it down.
I made pumpkin bread that was good. It was, you know, okay. But it was not something that would wow you from the thousands of pumpkin bread recipes already out there. And yes – I want to wow you. I want you to swoon when you taste the fruits of your labors. (Update: I created a great Pumpkin Banana Bread with Cinnamon Swirl – delish!!)
So today I am going back to one of my best-loved recipes. Tried and true Cilantro Lime Rice Infused with Garlic. I could serve this side dish with cardboard and it would still be a great meal.
Trust me.
You: I trust you.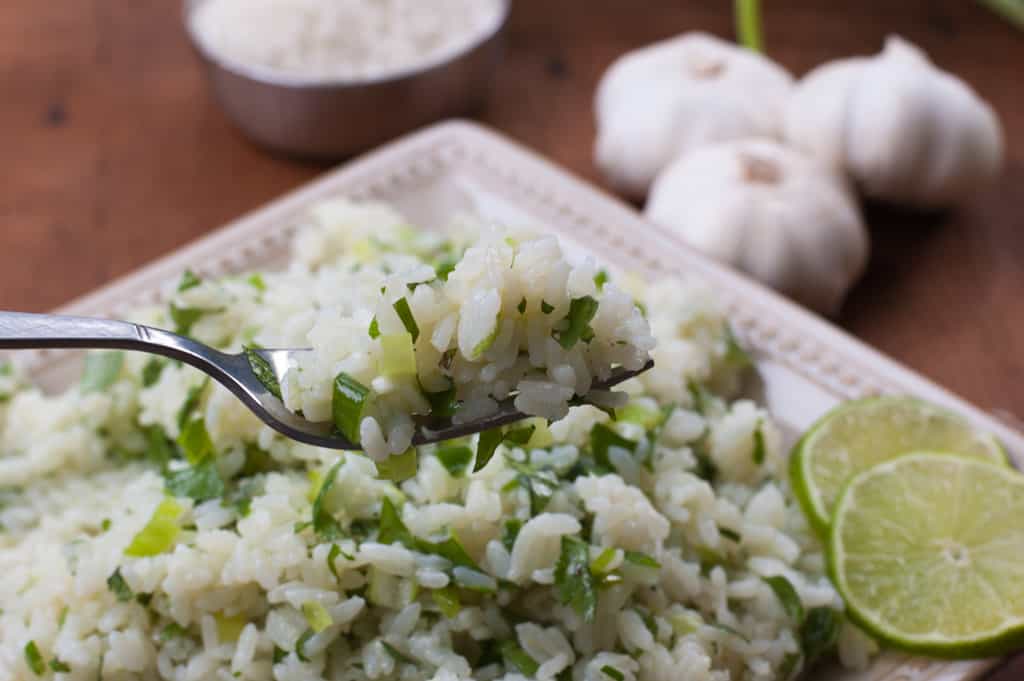 This recipe was inspired by Herbed Basmati Rice from the cookbook Cooking Light Five Star Recipes. (<– affiliate link)
Print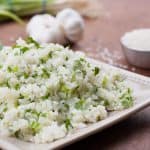 Cilantro Lime Rice Infused With Garlic
---
2 tablespoons

olive oil

1 tablespoon

butter

1 tablespoon

minced fresh garlic

1 ½ cups

of Nishiki premium sushi rice or similar brand. Note: You can also use Basmati rice. If using Basmati rice use water/rice ratio listed on package)

2 cups

water

½ teaspoon

salt

1

lime, cut in half

½ cup

diced green onions

1/3 cup

chopped cilantro

¼ cup

Pecorino Romano cheese
---
Instructions
Add oil, butter, and garlic to medium saucepan over low heat. Let butter melt and garlic sweat for several minutes.
Turn heat to medium and bring garlic to simmer. Simmer for 1 minute.
Add rice to saucepan and stir until rice is evenly coated with oil.
Add water, salt, and juice of 1/2 of the lime to saucepan and bring to a boil. Tip: stick a small fork into the lime and squeeze the lime around the fork, rotating your hand so you get as much juice out as possible.
Once boiling, cover and reduce heat to low and simmer for 20 minutes.
Remove from heat and let stand covered for additional 5 minutes.
Pour rice into medium-sized bowl and let cool for 5 minutes.
After rice has cooled, add green onions, cilantro, and cheese and stir.
Squeeze the other 1/2 of lime over rice and stir.
Notes
More great recipes at www.thekitchensnob.com