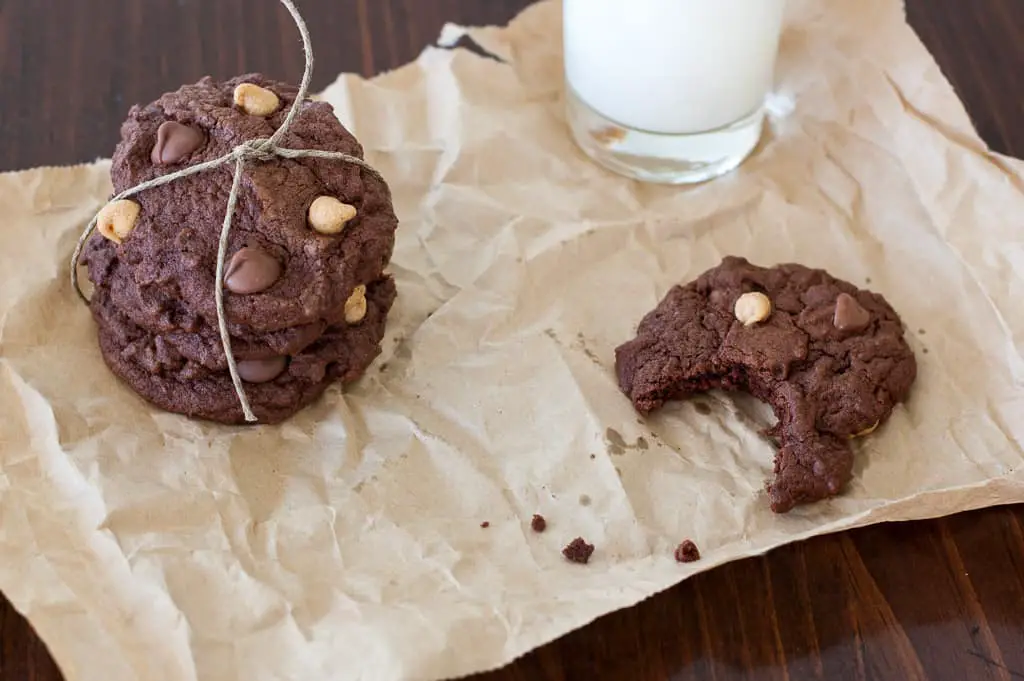 There are some things that are just worth the calories. Birthday cake. French fries. Alcohol. Oh, and pizza. My husband would kill me for forgetting that one.
I think we've all had those feelings of guilt when we fall off the diet wagon. We've been "eating right." We're crunching on baby carrots while displaying that fake I'm-not-starving smile. We're trying to get back into exercising – again. We're totally depriving ourselves. The horror.
You can relate, right?
Suddenly, you see it. That lonely cookie across a crowded room (by crowded I mean your 6 piles of laundry, 2 cats, and a goldfish in the living room). It's sitting on that almost empty plate of leftover cookies that you secretly smuggled home from the office holiday party. You don't remember who made them. You don't care. You shove that dang thing in your mouth like your life depends on it. Now you feel guilty. But what's worse is that it didn't fill that void. You know, that chocolaty, sugary, bad-for-you void? It tasted like cardboard. Or stale air. You can't tell. Now you want more cookies. And you'll find them and eat the whole box of them if it's the last thing you do.
I should know. I've been there. I'm still trying to take it one cookie day at a time.
I'd like to take a moment to quote a scene from one of my favorite TV shows Friends. Phoebe is a vegetarian. She's pregnant and her craving, unfortunately, is meat. She's gnawing on a bologna sandwich. But she feels guilty because it's murder. Cold blooded murder.
Joey:  Y'know how when you're dating someone and you don't want to cheat on them unless it's with someone really hot?
Phoebe:  Yeah, totally!
Joey:  All right. Okay. Well this is kind of the same deal. If you're going to do something wrong. (grabs two steaks from the freezer) do it right!
So don't break your diet for those generic vanilla wafers you bought last summer that were kind of gross so you let them expire but you keep them anyways, just in case.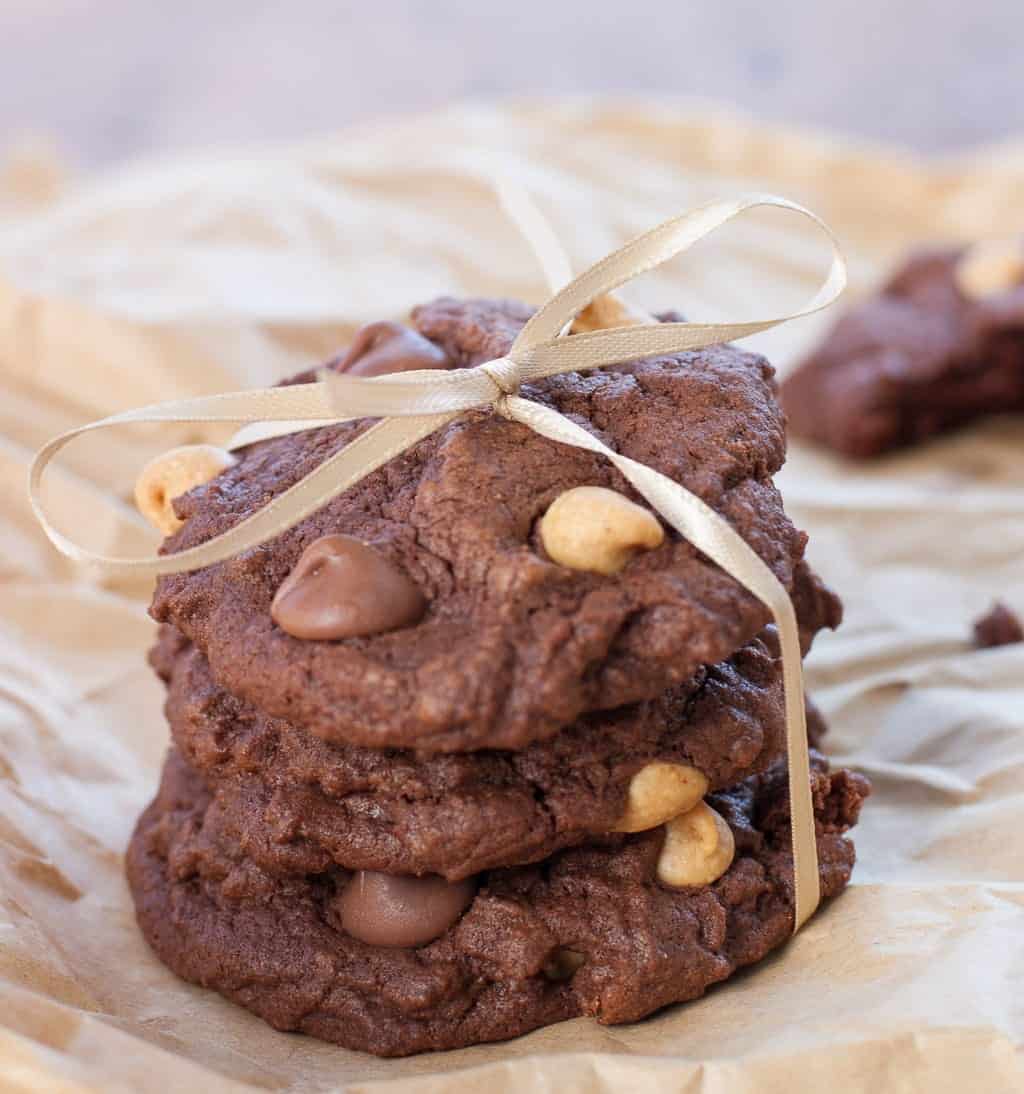 I don't want to fight with you, but you should listen to me. If you're going to cheat, do it right with these dark chocolate peanut butter cookies with creamy milk chocolate and peanut butter chips. The flavor will outlast the guilt. I promise.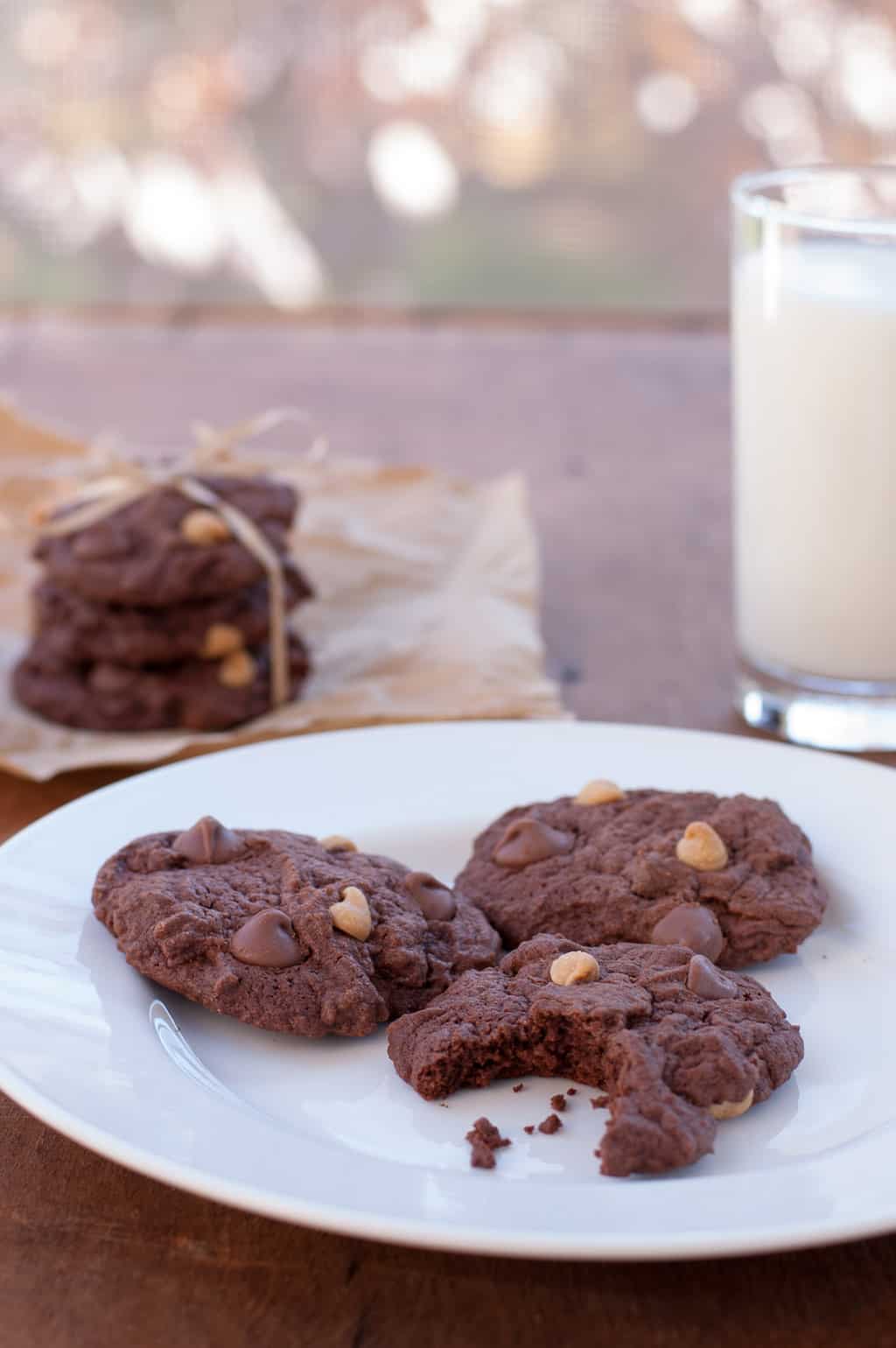 Print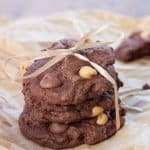 Forget Your Diet Cookies
---
2 cups

all-purpose flour

2 teaspoons

baking powder

1/2 teaspoon

salt

1 1/3 cups

unsweetened natural cocoa powder (100% cacao). I used Scharffen Berger.

1 cup

unsalted butter (

2

sticks) softened to room temperature. I used unsalted Irish butter which gives an extra rich flavor to the cookies.

1 cup

granulated sugar

1 cup

packed dark brown sugar

2

large eggs, brought to room temperature

2 teaspoons

vanilla extract

2 tablespoons

milk

2 tablespoons

brewed coffee, cooled to room temperature

1 cup

milk chocolate chips (make sure you don't use traditional semi-sweet)

1/2 cup

peanut butter chips (you could use

1 cup

if you really want a lot of peanut butter flavor, but I thought it overwhelmed it a bit)
---
Instructions
Preheat oven to 350°F.
In a medium bowl, sift together dry ingredients (flour, baking powder, salt, and cocoa powder). Whisk until blended and set aside.
In a large bowl, beat butter with electric mixer for 1 minute.
Add white sugar to butter and continue mixing.
Add brown sugar and continue beating.
Add eggs and continue beating and scraping the sides until everything is well blended.
Add vanilla, milk, and coffee and mix until thoroughly incorporated.
Slowly add dry ingredients to wet ingredients (about 1 cup at a time). Continue beating after each cup. Dough will be stiff and sticky.
Stir in chocolate and peanut butter chips and refrigerate cookie dough for about 30-45 minutes.
Line baking sheet with parchment paper and drop cookie dough by rounded tablespoonfuls about 2 inches apart.
Bake 13-15 minutes. (Note: it's hard to determine when dark cookies are browned. Test your first batch. You want them a little crispy on the outside otherwise they are more on the softer side.) Let cool 5 minutes on baking sheet before transferring to cooling rack.
Notes
More great recipes at www.thekitchensnob.com