This homemade cranberry sauce is so easy to make. It takes 20 minutes and has the perfect sweet and tart balance with the help of Granny Smith apples and fresh cranberries.
A side dish that actually tastes like dessert? Done. Made. Eaten.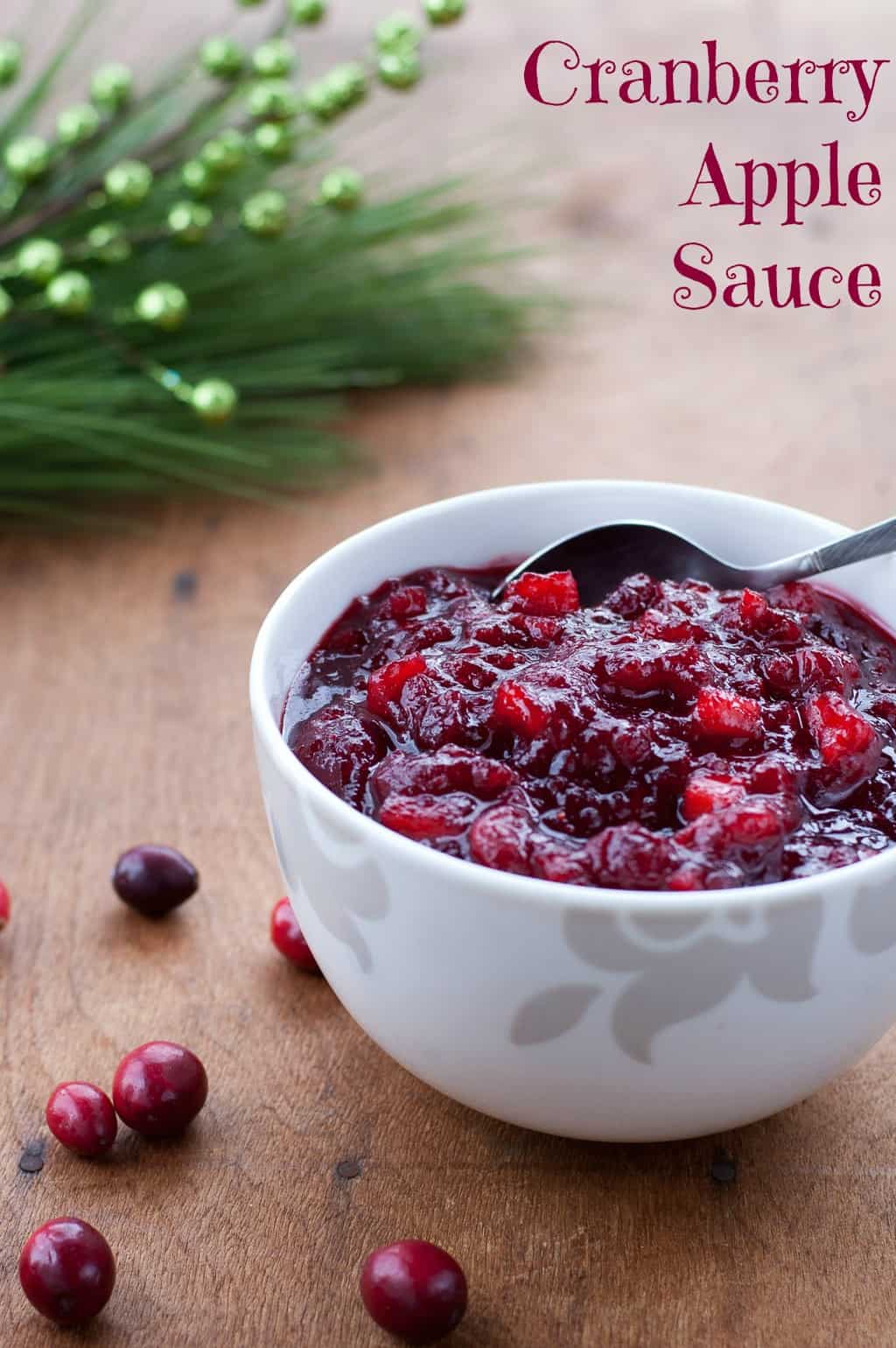 I had never made homemade cranberry sauce before. That seemed like a task for real divas. I quietly ate the canned stuff without complaint. What kind of snob am I for admitting I didn't mind eating that slimy red stuff with the can engravings still on it? Hey, it's tradition.
This is a recipe I tore out from Cooking Light magazine years ago. I have no idea what year it's from but I'm so happy I saved it. It was embarrassingly easy.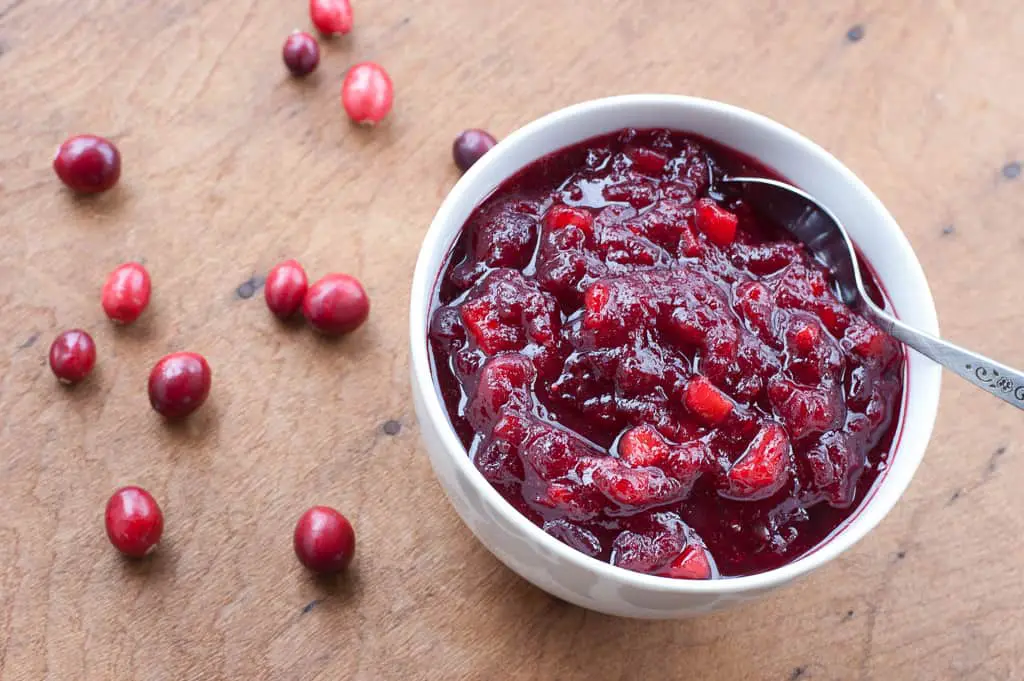 It has kind of a chunky relish consistency and is blended with your favorite fall spices. The perfect blend of sweet and tart. Yum! I love  making this recipe is listening to the cranberries pop while the aroma of the fall spices fill up the kitchen.
Serve it with turkey, chicken, cold cuts, cheese, salads, and – let us not forget the most important meal of the day – dessert! I wonder how it would taste with ice cream?
Print
1 1/2 cups

chopped and peeled Granny Smith apple (keep size of apple chunks on the small side)

1 cup

packed brown sugar

1/2 cup

plus 3 tablespoons white grape juice

1 teaspoon

ground ginger

1 teaspoon

ground cinnamon

1

(12 oz) package fresh cranberries
---
Instructions
In medium saucepan, combine all ingredients and bring to a boil.
Reduce heat and simmer, uncovered, for approximately 15 minutes or until thick. Stir occasionally.
Cool sauce completely and feel super cool for upgrading from the canned stuff.
Notes
This sauce can be made 1-2 days ahead and stored in the refrigerator.
More great recipes at www.thekitchensnob.com