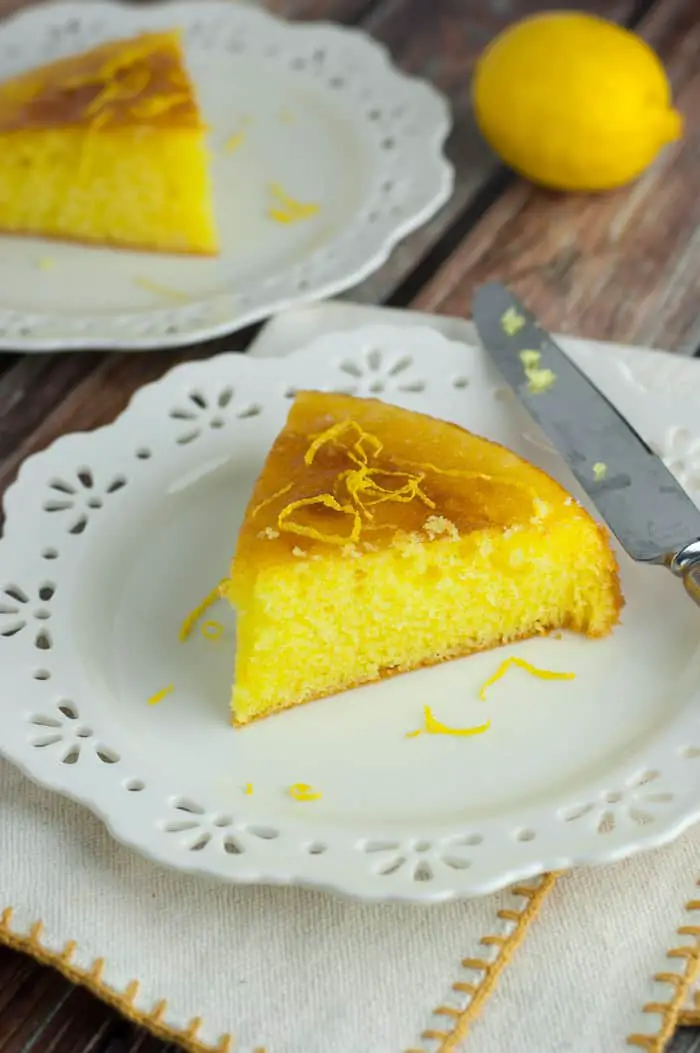 I've been off the grid the past few weeks. It's been a whirlwind of activity with all the cake eating. There's the chewing. And the savoring. The lusting. I mean it takes time, ya know?
My mom was here visiting from Arizona for 10 days and we wore ourselves out antiquing and eating this lemon cake for days while binge watching Grace and Frankie on Netflix.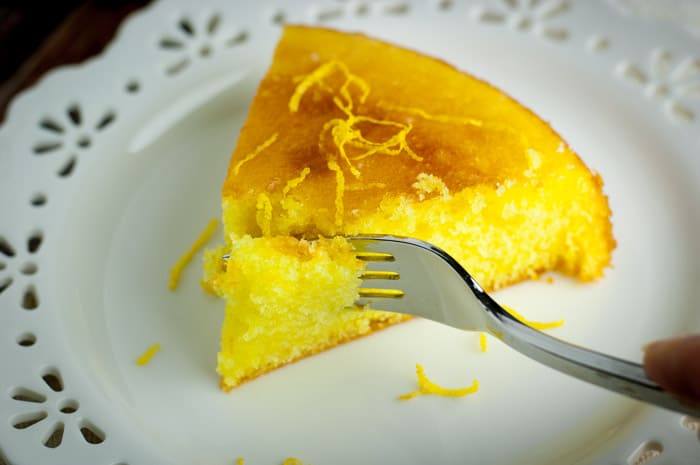 Okay the truth. She wore herself out planting lots of flowers in our garden. She asked if I wanted to help and I was like "naahhhh, I'll pass." I'm such a good daughter.
I mean we're talking 4 days of digging holes, weeding, and planting! She definitely paid off all the debt she owes me for making me clean my room, brush my teeth, and constantly reminding me to drink more water.
And if having her knee deep in dirt and mosquito bites wasn't enough, I asked her to make her famous lemon cake while she was here. I mean, did she think we were just going to starve while she was out there yanking thistle weed in the hot sun? I mean, come onnn.
I hope to post lots of pictures of the flowers soon (once they bloom). But looky looky at my new roses! The variety is called Julie Child. Of course. The perfect rose for a food blogger!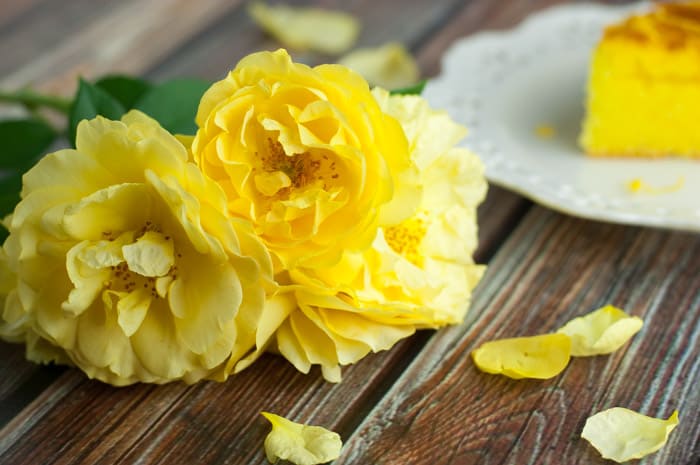 So CAKE! It's all about the cake.
This lemon cake is probably the most requested recipe in our family, aside from "Hey, does anyone know how to make Breaking Bad's Blue Meth?"
This cake is at every baby shower, bridal shower, BBQ, Christmas, Flag Day, and any day ending in the letters "d-a-y".
It's super moist because of the pokey holes* and then a tart glaze made with lemon juice is poured into the pokey holes. *Pokey holes is an official term.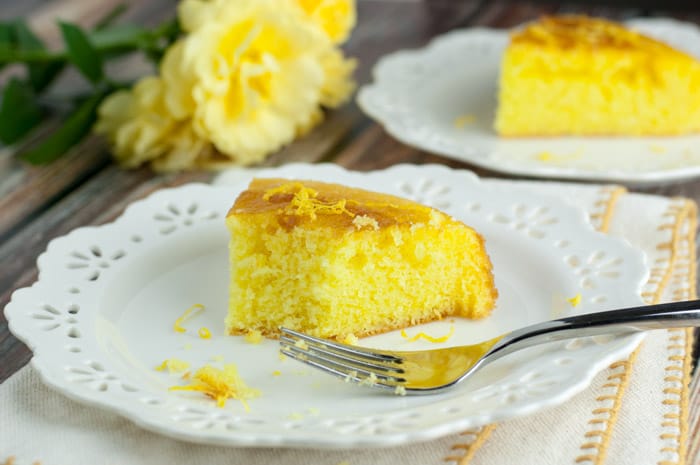 She doesn't know who to credit the recipe to, but she's been making it for as long as I can remember. But whoever invented it, our family thanks you!
Please be very, very careful making this cake. Once you make it everyone is going to want you to make it again and again. And soon you'll be off the grid, twitterless, can't remember your instagram password, calling in sick to work, and mumbling words like lemon (but you'll pronounce it memon)…mmmm…bubba ba bab ba cake…more memon cake.
It can happen. This is a real concern. Maybe it's just me? Oh no, it happening again. Bubba b a bba…mom, I need more. Mommy? Mommy? Cake, mom!!!!
Print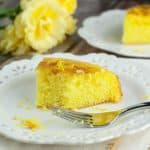 Mom's Luscious Lemon Cake
---
Cake
1

3-oz package lemon flavored gelatin (she used Jello brand)

1 cup

boiling water

1

box lemon cake mix (she used Duncan Hines Lemon Supreme but any brand will do)

4

large eggs

3/4 cup

vegetable oil
Glaze
1 cup

powdered sugar
Juice of

1

or

2

lemons
---
Instructions
In a small bowl, mix boiling water with gelatin to dissolve. Set aside to cool.
Preheat oven to 350°.
Prepare 9×13 baking pan with baking spray or rub sides and bottom of pan with Crisco and flour lightly. Set aside. (You could also use 2 round pans but adjust baking time according to box instructions.)
Once gelatin has cooled to a lukewarm temperature, in another large bowl, mix together cake mix, eggs, and vegetable oil on low speed, just until moistened. Slowly add liquid Jello to cake mixture. Beat on medium speed for 2 minutes. Pour into pan and bake immediately. Bake for 22-25 minutes.
Take out of oven and cool for 5 minutes. While cake is cooling, Make the glaze. Whisk together powdered sugar and lemon juice. You don't want the glaze to be too thick.
Poke holes in the cake with a fork every couple of inches. Smooth the glaze over the cake with a spatula so the glaze goes down inside the holes. Make sure you use the entire amount of the glaze.
Let cake cool completely (leave in pan). Enjoy! Be ready to make this recipe at every family gathering because it will be popular!
Notes
More great recipes at www.thekitchensnob.com!