Hi there challenge peeps! Just a quick check-in to see how you're doing on Day 2 of our Sugar Free Challenge.
(For those of you not doing the challenge and don't care about this sugar free stuff, feel free to mosey on outta here or better yet, stay and check out some of my favorite recipes like Marinated Vegetable Salad or to-die-for Brie Pasta.)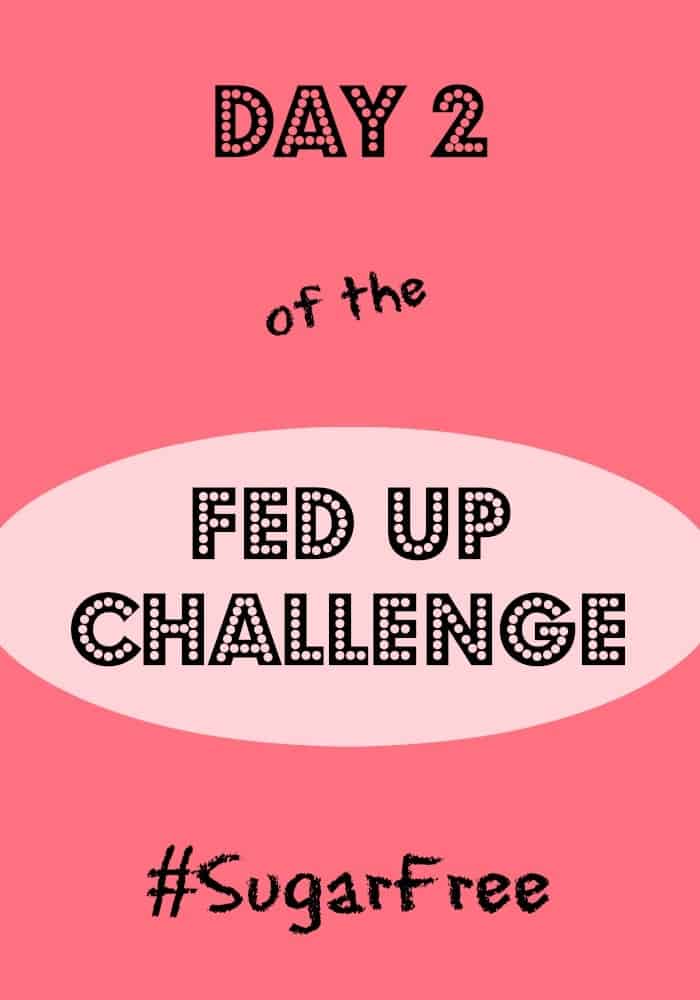 So far I'm feeling good and more alert. For me, it's the best benefit I notice immediately when I'm not eating sugar. No more feeling sluggish. How about you?
I also haven't been feeling really hungry. WEIRD. [Twilight Zone music]
Here's what I've been eating:
Day 1
Breakfast/lunch: 2 pieces of Ezekiel toast and some strawberries
Snack: 2 clementines
Dinner: tilipia broiled with some seasonings and a salad with homemade vinaigrette.
Dessert: Chopped Fruit Salad (didn't use any sugar or honey, just some lime juice)
Day 2:
Breakfast: plain organic yogurt mixed with fruit salad
Lunch/snack: 2 pieces of Ezekiel toast
Dinner: A spicy Asian-inspired chicken fried brown rice that I just whipped up like Martha Stewart while wearing a 1950s apron and heels mismatched sweats. It was sooo good! Check out the recipe here.
The last 2 days are a little weird considering my lunches, were really more like snacks. I've been a little busy and ran out the door without special attention on my lunches. But since I haven't been too hungry, it worked out.
How about you? Are you sticking with it? I'd love to hear from you! Even though we only 8 days left of the Fed Up Challenge, it's not too late to join. 🙂
More Sugar Free Challenge Friendly Recipes:
Easy Pan-Seared Pork Chops (omit the bread crumbs or use whole grain bread crumbs)
Yummy Ugly Chicken (omit bread crumbs or use whole grain)
Marinated Vegetable Salad
Herbed Basmati Rice (use brown rice instead of white)
Impress Your Mother-in-Law Avocado Toast
Fresh Green Beans with Caramelized Onions & Bacon