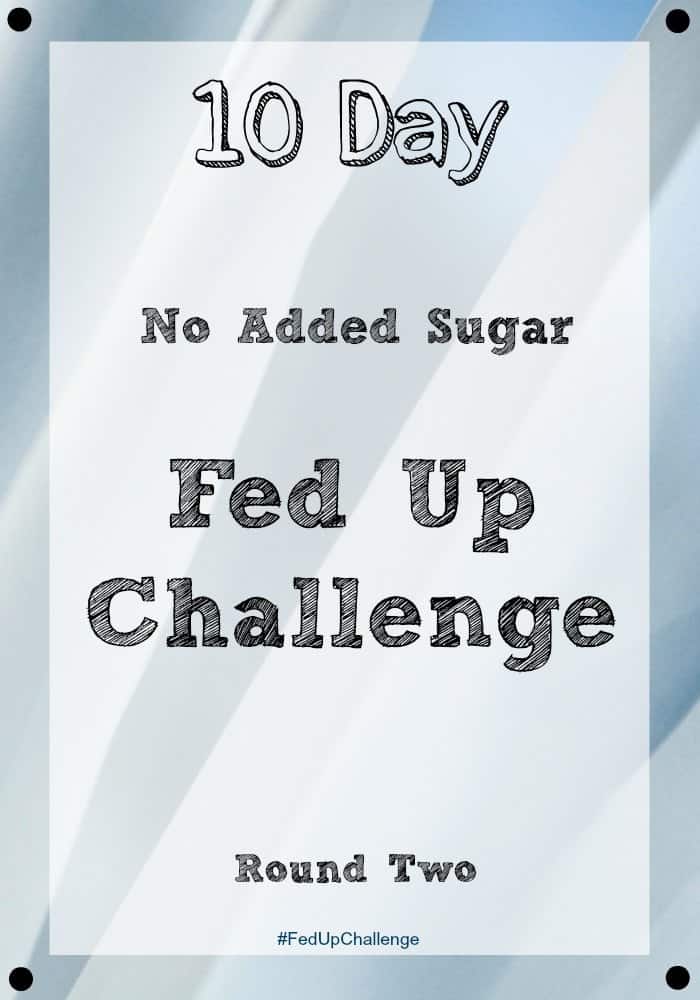 Last summer here at The Kitchen Snob, we hosted our first 10 Day Fed Up Challenge and the results were pretty impressive end educational. Who wudda thunk I could lern sometin.
Let's have another round! Who's up for another no added sugar challenge?
The top button of my pants are screaming, "Me! Me! Me!"
The rest of me can't really answer with a mouth full of buttercream frosting. Just kidding. You know I would never just eat frosting right out of the Duncan Hines tub. Like you think I'd actually get out a spoon? One more bite. Okay this time I really mean it.
Most of us are probably certifiably, no doubt about it addicted to sugar. Unnecessary sugar is added to almost everything we eat: bread, dressings & sauces, bacon, deli meat, yogurt, juices, anything labeled "low fat". You get it. I won't go on and on about it here. Because I've already blah blah blah'd about it here.
Are you ready?
10 Day Fed Up Challenge Start Date: 

April 20, 2015
Update: January 11, 2016
I'm giving us all a little time to menu plan, shop, be in denial, pray, scarf down the rest of those crackers, whatever we have to do to get ready for our 2nd Fed Up Challenge!! Whoop whoop (Arsenio Hall fist pump) Sorry. I wish I could take that back.
The Rules:
There are 2 ways you can go about this challenge. Plan A and Plan B. (I geek out over plans.)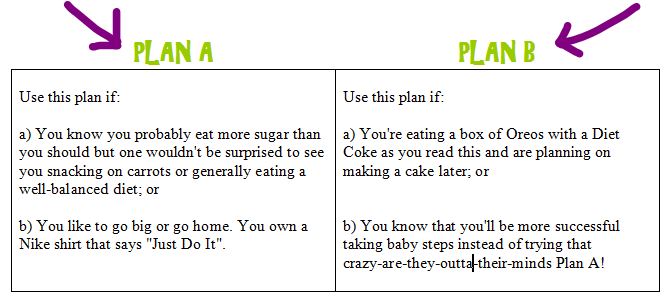 I've already written out all the details for both plans along with general rules here.  Once you're on that page, scroll down to where you see big pink letters "The Rules for the Fed Up Challenge" or feel free to read the whole dang page if you want where I go blah blah no sugar blah blah healthy stuff. (You'll also find some Fed Up friendly recipes down near the bottom).
I'm going to go with Plan A again, even though you've known me to consume cake and Lucky Charms for breakfast, and down Pez like a company stockholder. But I like the added weight loss when I don't eat white starches.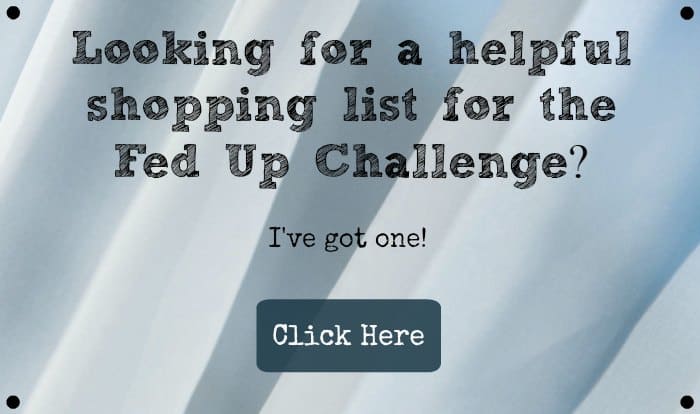 So who's with me? No added sugar! No added sugar! (chant along with me now) No added sugar!
Let's do this! I've also created 6 Essential Sugar Free Diet Tips – check it out.
Any questions? Please comment below and I'll be sure to respond 🙂
Fed Up Challenge Recipes
Spicy Power Turkey Sandwich with Avocado Spread (my newest sugar free recipe!)
Spicy Chicken Fried Rice (another newer one)
Impress Your Mother-In-Law Avocado Toast
Herbed Basmati Rice (instead of white rice use brown rice)
Easy Pan-Seared Pork Chops (omit the bread crumbs or use wheat flour or Ezekiel bread)
Fresh Green Beans with Caramelized Onions and Bacon
Marinated Vegetable Salad